...which is probably the exact opposite of how I eat. I don't know about you, but i grew up with an older brother and i
had
to eat fast and get lots in advance if i wanted to eat at all! That's why it's nice to change things up a bit from time to time and enjoy a nice girly afternoon having afternoon tea.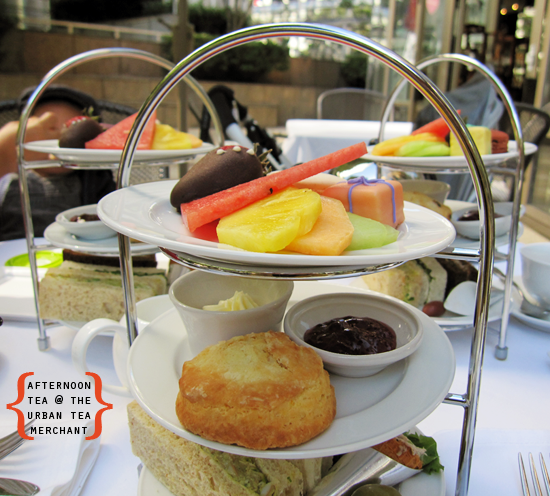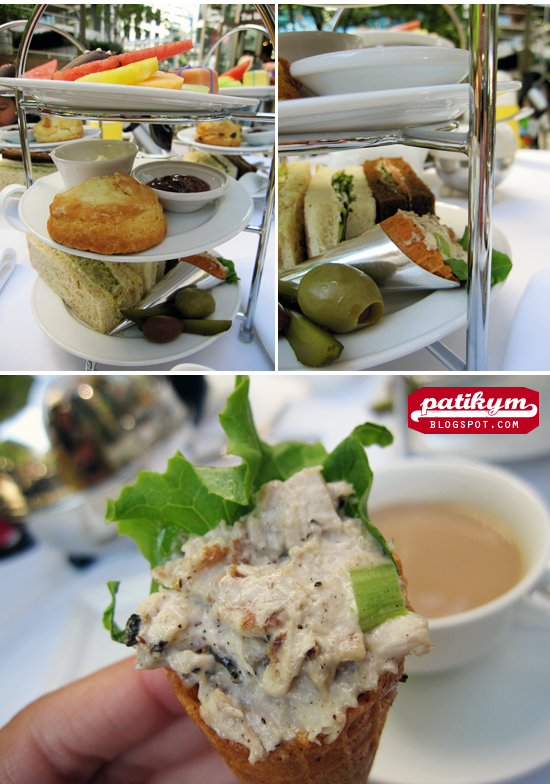 chicken salad in a waffle cone - it doesn't look too appetizing but it was actually pretty good!
My girlfriends and I caught up with each other at the
Urban Tea Merchant
in Downtown Vancouver a few weeks ago. This was my second time ever having afternoon tea and I quite enjoyed it! It was a different experience from
my first time at the Fairmont Pacific Rim
as this was a little less "fancy" which meant it was more affordable, they had a bigger and more creative tea selection (mango flower black tea...amazing),
annnnd
best part of all - you get your own tower. I liked this better because I didn't have to think about the speed at which i took things off the tower and ate them, whether or not i should wait for the other person to get their share of chocolate dipped strawberry before i get mine, etc, etc. :P The food was much simpler though, you can tell just from the photos (in comparison to my tea experience
here
).