For those of you who have followed my journey as a
clothing designer
from the early days, you'll recognize my title as one of my first ever designs. It's true...
I'm awkward
. The common theme for the last year seems to be me asking people about their significant others and not realizing that they are no longer together. Well, how am i supposed to know? It's not like I
creep your Facebook wall
was informed! And what do you say after that awkward moment when they tell you that they broke up?
a) I'm sorry for your loss
b) Oh, that sucks.........
c) MMmmM, don't you think the pearls in this taro bubbletea are so soft?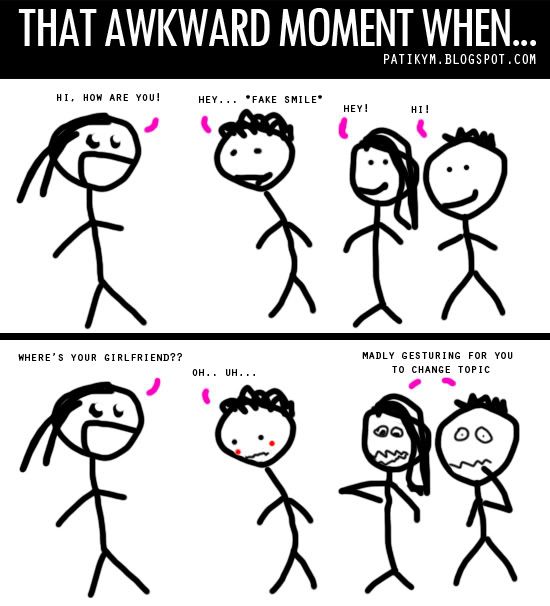 The most awkward would have to be when I asked someone (who i don't know very well) how her wedding plans were going, only to have her break it to me that the wedding has been called off. Oh great. All I could muster up was "
Oh... OH!... Uh... I hope you didn't lose too much of your deposit for booking the venue and stuff
". O___o
Have you encountered an awkward situation recently?