To celebrate my sister-in-laws early birthday, our friend & I took her to the
Fairmont Pacific Rim
hotel in Downtown Vancouver for
Afternoon Tea
. As we sipped our tea, we laughed and agreed that us having tea is a sign of getting old. :P We imagined that this is the sort of thing we'll be doing in years to come as my sister-in-law plans to have kids in the near future and i'm preparing to get married in 2.5 months. We first met when we were 9 and 11 years old so it's quite surreal to think that my sister-in-law (who was my best friend before we officially became family) is turning 26 in five days!
Anyway, i'll let the pictures do the talking...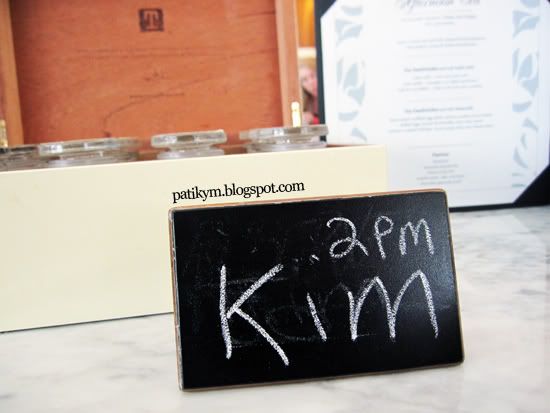 I was very tempted to photoshop the "i" into a "y" :P

Beautiful tea pots - we each got a different color pot :)

I'm not really a tea kind of person (unless it's bubble tea :P) but I really enjoyed this vanilla tea!

We started off with a plate of fresh scones (to the left), the sandwiches were on the bottom tier and the desserts were on top. $35/person.

The Fairmont Pacific Rim served traditional sandwiches but what makes them unique is that they also serve sushi! Everything was fresh and full of flavour.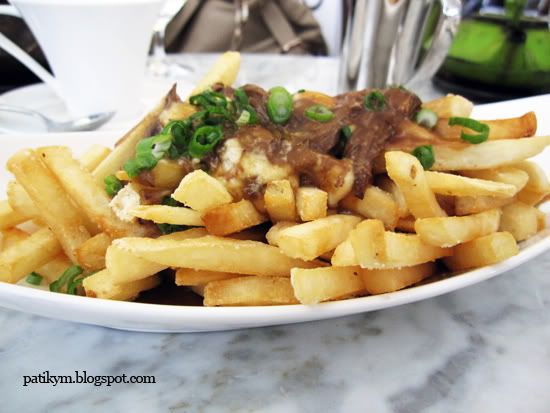 After dessert, we were craving for something salty to off set the sweetness so we shared a plate of poutine with beef on top. It was delicious but wayyyy overpriced! A plate of plain poutine at other restaurants is about $5-$7 but this was $16.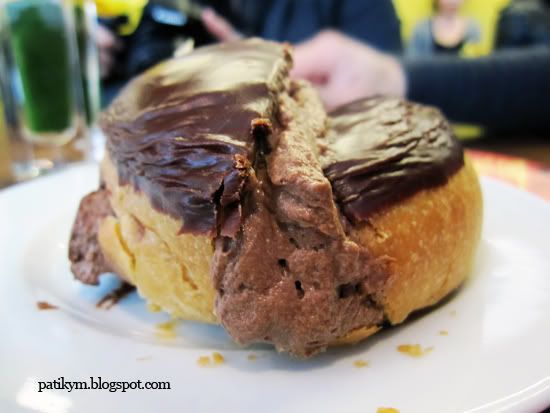 After tea, a friend of mine took us on a tour of the nicest rooms in the hotel (which i'll post about this week) and we ended the day with these chocolate buns (aka Chocolate Zeppole) from Giovane Cafe (attached to the hotel)! We originally came for their famous sugar buns but apparently, they sell out first thing in the morning. This was still a good alternative though. :)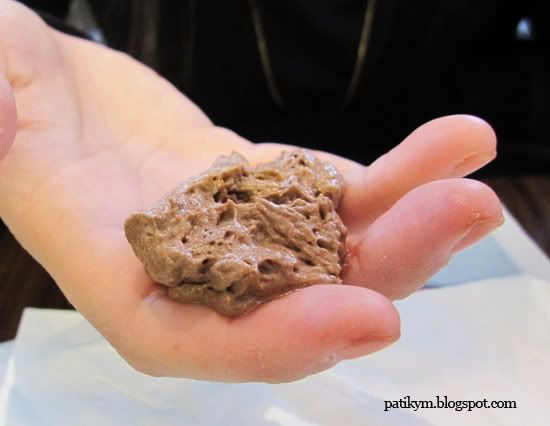 It is definitely not "first date" kind of food though... it was messy to eat, and the bun poo'd on my hand.
Do you notice your outings changing as you get older?
tweet, tweet // i design clothing: www.herrohachi.com // book of faces // tumblr