Remember the
giant toblerone
a friend gifted us for Christmas? As it turns out, it's pretty difficult to eat because of it's size so i decided to get creative with it and make...
toblerone hot chocolate!
It's pretty easy to make and it doesn't require much toblerone!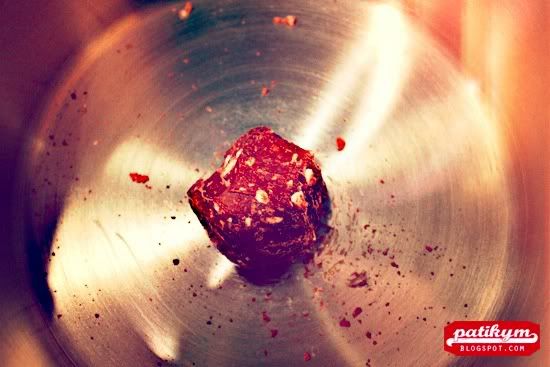 Step 1: melt toblerone on low heat, stirring consistently.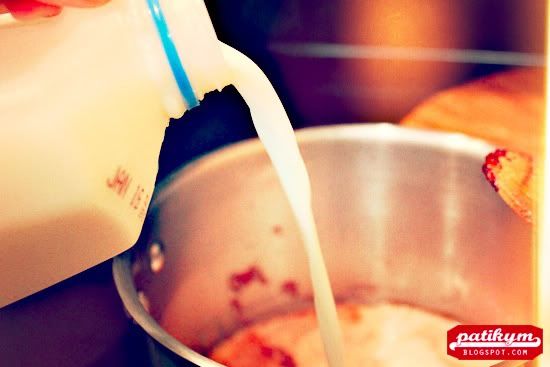 Step 2: slowly pour milk while whisking chocolate + milk together.... that's it!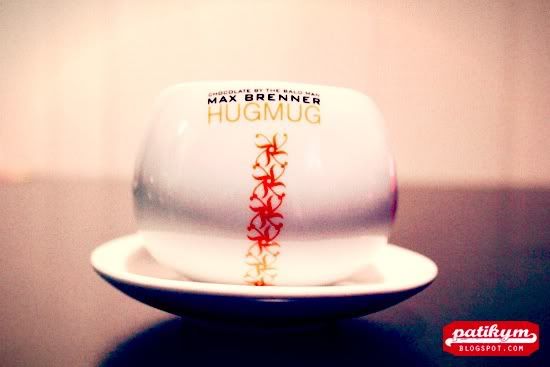 A friend got me this hug mug as a gift - it's uniquely shaped so that your hands have to "hug" the mug! :P Definitely a great gift for hot chocolate lovers.
What else should I make with Toblerone?
tweet, tweet // i design clothing: www.herrohachi.com and post videos about it on my YouTube page