Most of you already know I get mistaken for everything under the sun (except for african american). Since I live in a city that has a large Asian population, I get a lot of people who talk to me in Chinese assuming that I understand, sometimes I get Filipinos talking about me in front of me thinking I can't understand because i am of a different race but last Friday was the first time I've been asked...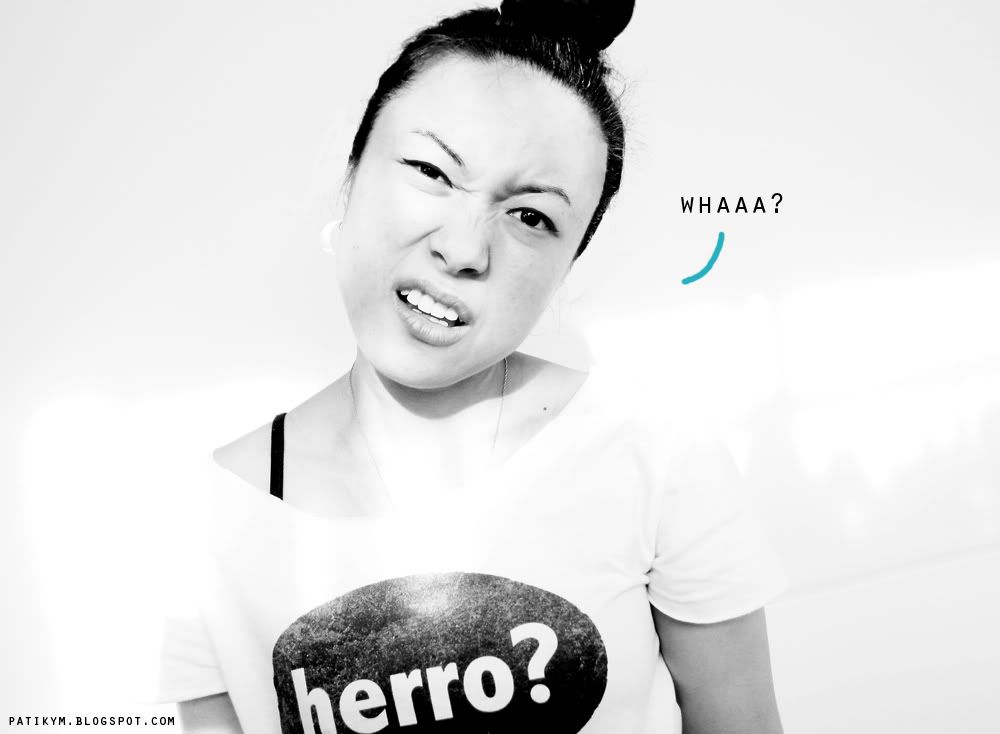 I was thrown off for a second.
Did I give off such a "fobby" vibe
? Hahaha! Granted, the guy looked a little "off" but it's pretty funny now that I think about it. I should have played along!
"Whaaa? Engrish? No Speeky Engrish! No, no!!"
tweet, tweet // i design clothing: www.herrohachi.com // book of faces // tumblr