At the beginning of this week, I decided to kill time at the bookstore during my coffee break. I ended up having a great laugh when I came across the
Awkward Family Photos
book.
It kinda reminded me of my awkward younger years. At the age of 6, I had to start wearing glasses (probably because I read in the dark, and played tamagotchi on the train constantly) and at that time, what was "in style" were the big huge circular eyeglasses. Not gonna lie, i was even a bit of a tomboy.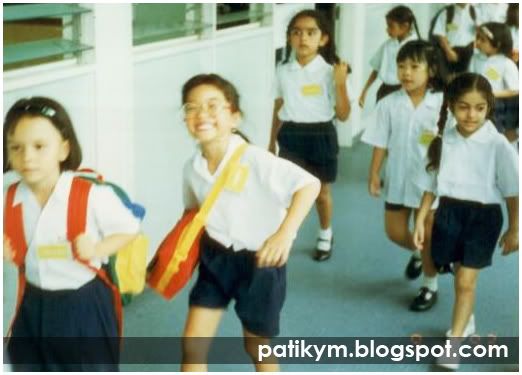 Check it out, i've even got the boy swag going on, sporting my big circle glasses WITH stings attached might i add! Those were to make sure I didn't drop them on ground if they accidentally came off. Check out the other girls in the background - cute, girly, mary jane shoes.. but me? You can't see it but I'm wearing boy black shoes.
Now it's your turn! Let's see a picture of you from your awkward years!
Don't forget
- My "Live, Love, Laugh, EAT!" hoodies are
35% OFF
until Tuesday, June 22! Come get yours
here
!