I don't wanna bombard my personal blog with too much
Herro Hachi
related news but this news is too big not to share here!
I need to make room for more summer apparel which means a huge sale for my hoodies!
35% OFF - originally $45 USD, now only $29.25!
(plus shipping and handling) Awesome? Yeah, i think so too. :)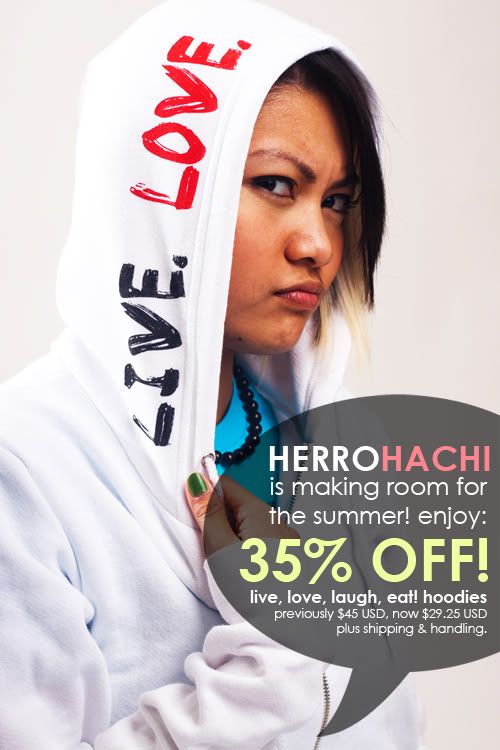 new post coming soon - inspired by awkwardness.