I've written a lot about
happy milestones in my personal life
, successes in
my business
, but rarely have i spoken about the not so pleasant side of being an entrepreneur.
The frustrations, the anxiety, the stresses, the sleepless nights, the tears, and the questions.
Shortly after I started
my own business
, I took the plunge and quit my well paying full-time job so I could work part time and dedicate more to growing my business. It's been a real blessing to see where God has taken me in the last 2.5 years but now i'm at that awkward and frustrating stage where I ask...
What's next? and When/How do I get there?
My next goal is to be able to quit my part time job so I can fully concentrate on running the business but to be honest...
It scares the socks out of me.
Quitting my part time job would mean getting rid of my "safety net", not having the security of knowing a paycheck will arrive at the end of each month. It would probably mean cutting down on entertainment and eating out and buying people presents. I feel like it would be unfair to my husband to quit my job at this stage and put the pressure of paying bills on his shoulders. Then there is that part of me that says...
What if quitting my job is what it will take for me to take my business to the next level? This would allow me more time to dedicate to perfecting details, meeting more people, coming up with new ideas, etc. I've read many articles where people tell their story and encourage others to take the plunge, not to be scared, that things will fall into place, that the risk will be worth it. But then again... What if i fail?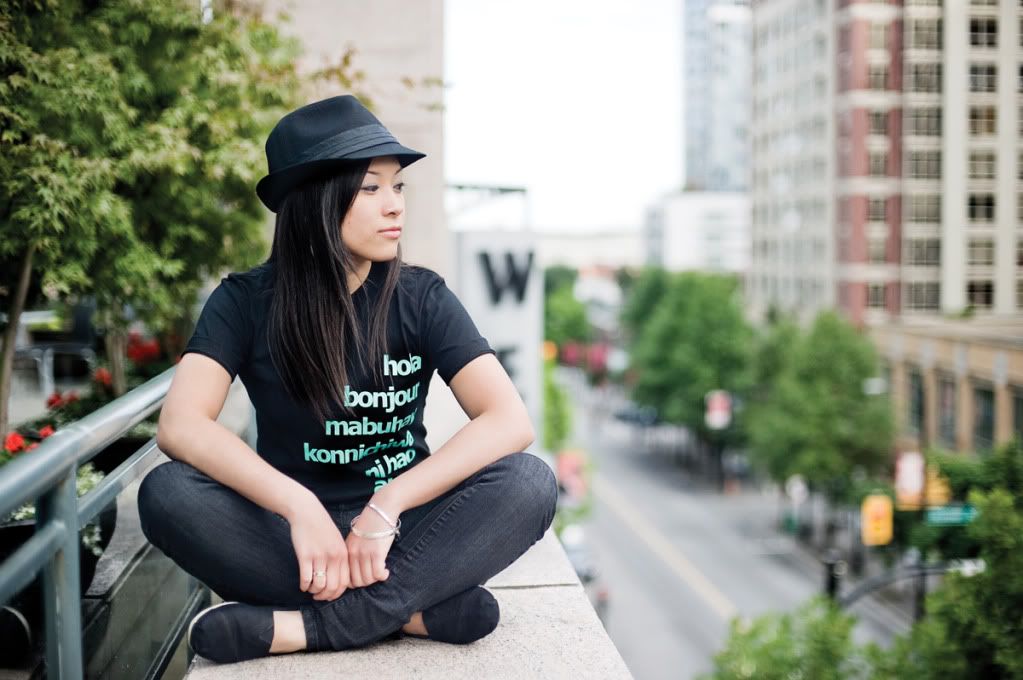 Taken at the edge of the Westin Grand Hotel, Downtown Vancouver. Photo by Charles de Jesus.
I'm truly thankful for a supportive husband who's always there to listen to my frustrations and lift me up. Sometimes, I wonder what life would be like if I continued to work at my full-time job and ignored the tugging in my heart to start my own business. We'd be able to afford going on more vacations, up to date on the latest gadgets, in the know with the trendiest restaurants... but then again, i think about how much closer this experience has brought us...I think back to the "thank you" messages I've gotten from others who were encouraged by my story...I think about the amazing people I have met because of my business and I think about the reward at the end of the sacrifice... and i wouldn't trade it for anything else.

Like the saying goes...
"If your dream doesn't scare you, you're not dreaming big enough."
Do you have a dream so big it scares you?
tweet, tweet // i design clothing: www.herrohachi.com and post videos about it on my YouTube page