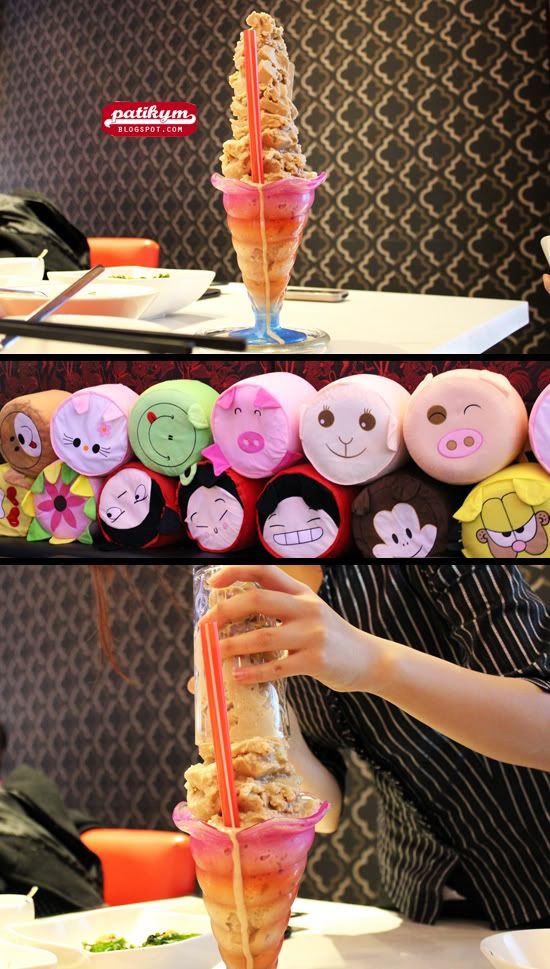 It's a well known fact... I have a bubbletea addiction.
Bubbletea to me is what coffee is to
Nikolett
. I love it so much that I had it at
my wedding last June
! This weekend, my girlfriends and I went to a bubbletea place that I heard had massive bubbletea, i had to see for myself! It was definitely big, probably enough for three people because my sister-in-law and I shared and there was still some left over.
O___o
Other highlights from my weekend:
I was going to caption this with something emo like "behind this smiling face lies the true feelings of a broken heart" but no... just happy! :)

Happy because... It's almost Christmas (my favorite time of the year) !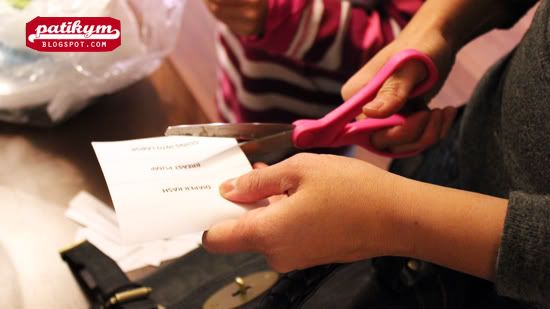 Cutting up scenes for baby charades. My sister-in-law and I were in charge of games for a friends jack and jill baby shower and it was a ton of fun playing games like charades and seeing grown men trying to act out "breast pump". Another game we played involved the guests putting a paper plate on top of their head and trying to draw a baby.... it resulted in many alien baby drawings. Haha!
What was the highlight of your weekend?
tweet, tweet // i design clothing: www.herrohachi.com and post videos about it on my YouTube page