FOR PAST, SOON-TO-BE, & FUTURE BRIDES.
All photos were taken by our friend and photographer,
Tracey Heppner
.
To view more photos, read her blog post here!
Read our engagement story here!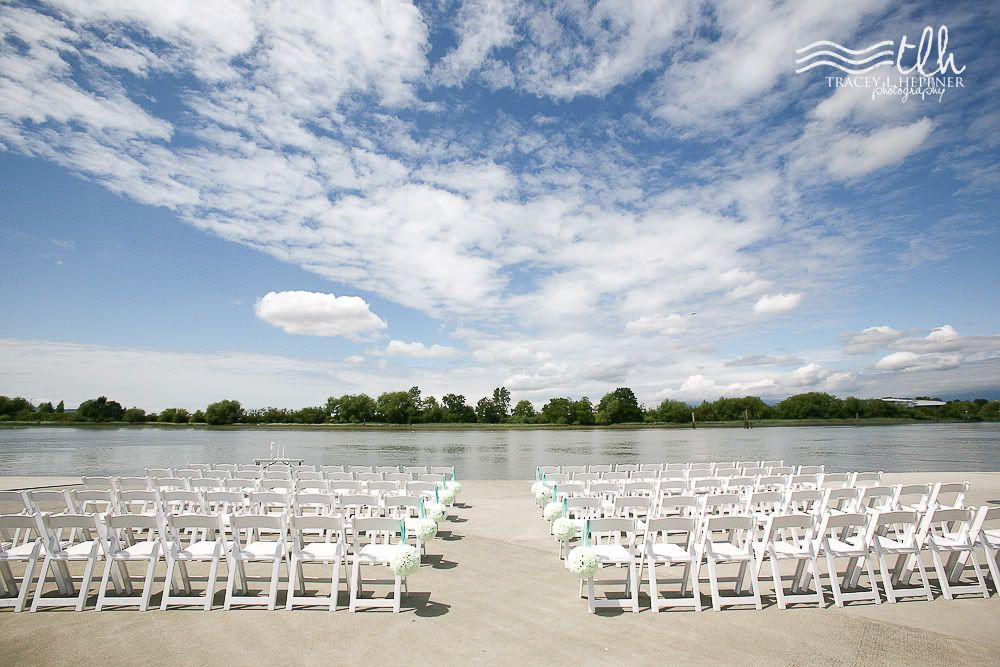 Our wedding ceremony & reception venue - UBC Boathouse in Richmond, BC

Herro! I'm still here in the Philippines but finally have some down time to put together a post. I wanted to reflect on my wedding planning process and the wedding itself so that

a)

I have something to look back on in the future and

b)

hopefully it will help those who are currently planning their wedding and those who will be getting married in the future.

DON'T PROCRASTINATE

- If you're like me, you like to leave things to the last minute because you know you'll get the job done anyway no matter what but if you're planning a wedding (especially a wedding

on a budget

), you'll need time to carefully plan for things like DIY projects.

YOU CAN'T ALWAYS GET WHAT YOU WANT

-

Though it's your wedding, there are many others to think about and consider when it comes to wedding details, mainly....

PARENTS!

They will likely want to invite so-and-so who invited them to their son's wedding as well as your cousin's second cousin's brother. Their taste is also likely different from your taste so you may have to come to a compromise...

you may have to let your orange polka dot chair covers go.
All of us including bridesmaids and groomsmen stopped in the middle of the aisle and posed for a photo, this was my pose. :P
STAY TRUE TO YOURSELF
- This is so important! You don't want to look back at your wedding and think "
that wasn't me at all
" Even with the above point in mind, make sure the wedding is still YOU. It made me smile every time someone came up to me and said "this wedding is totally
you guys
" It's challenging trying to keep parents and other requests in mind while staying true to yourself but in the end it is worth it!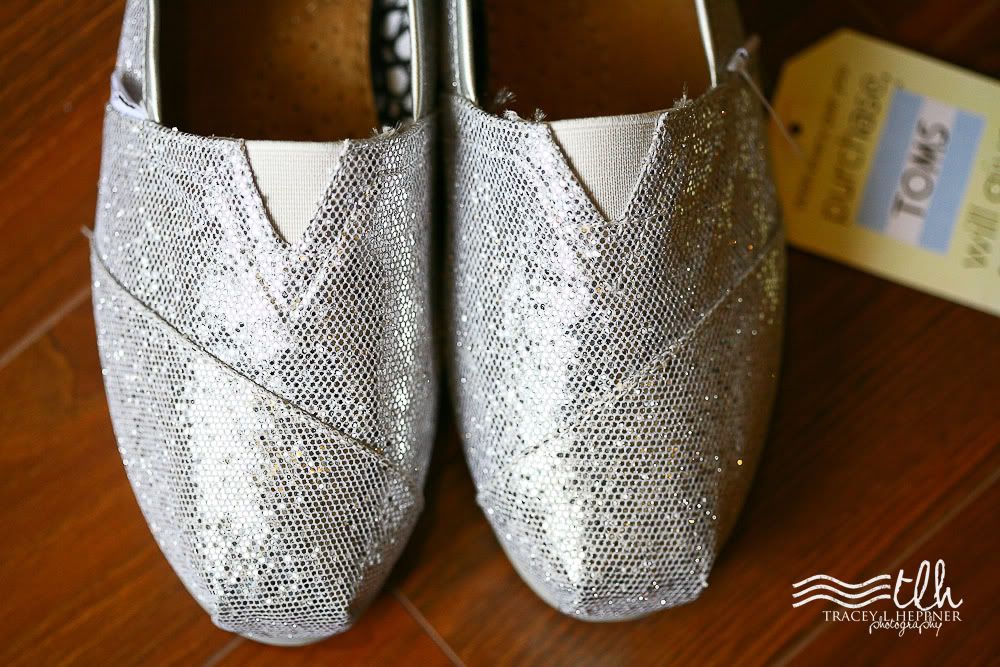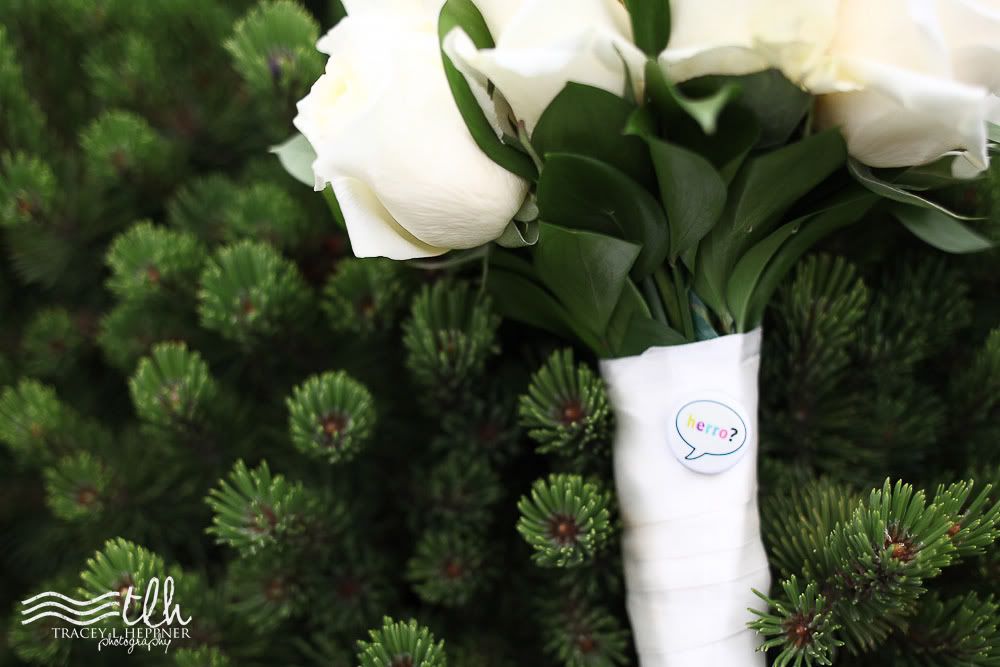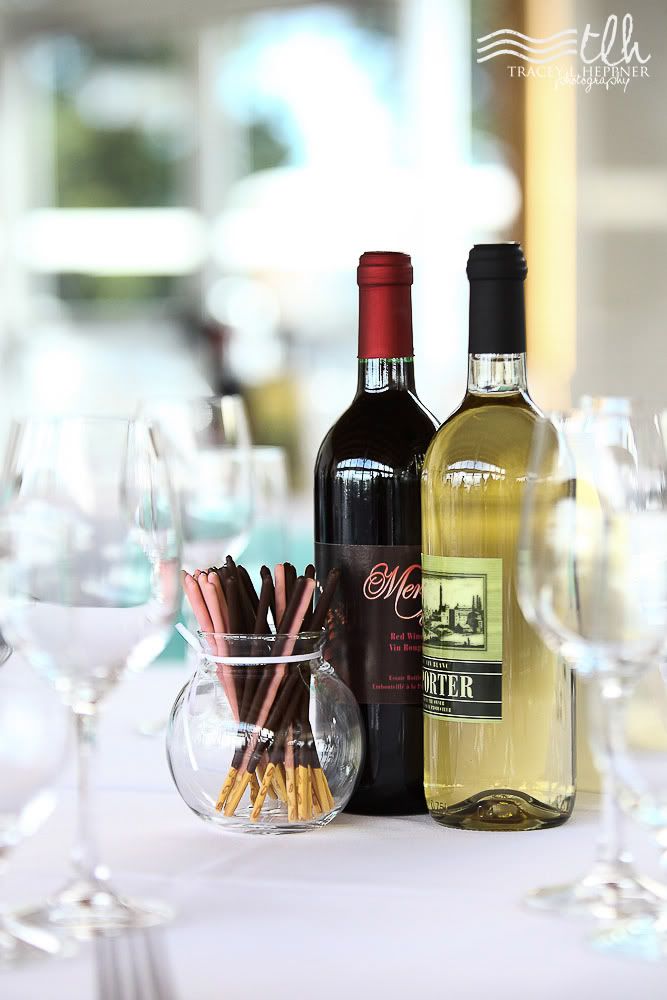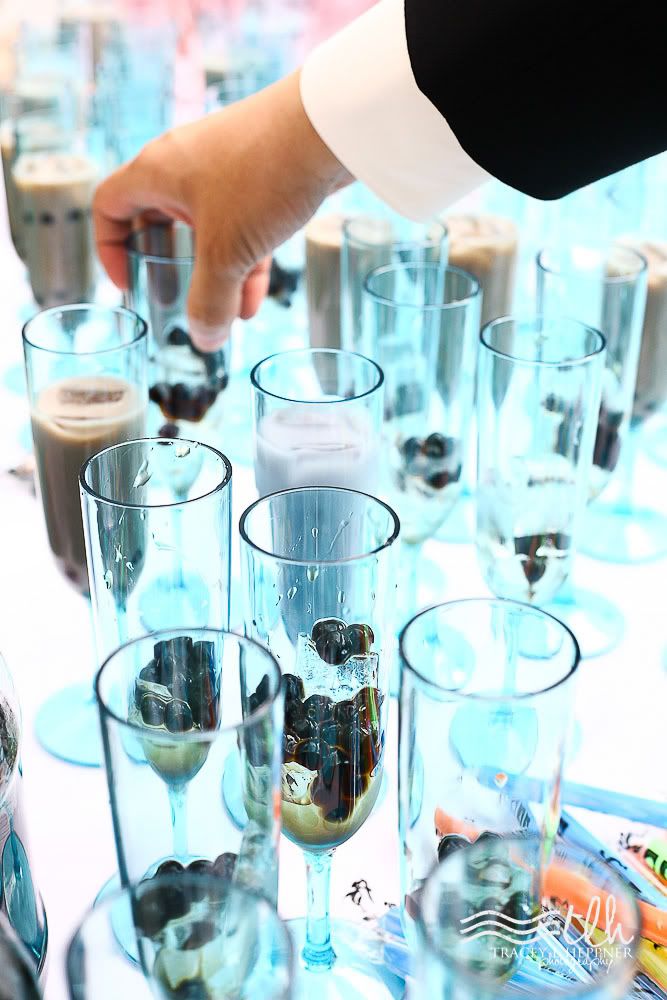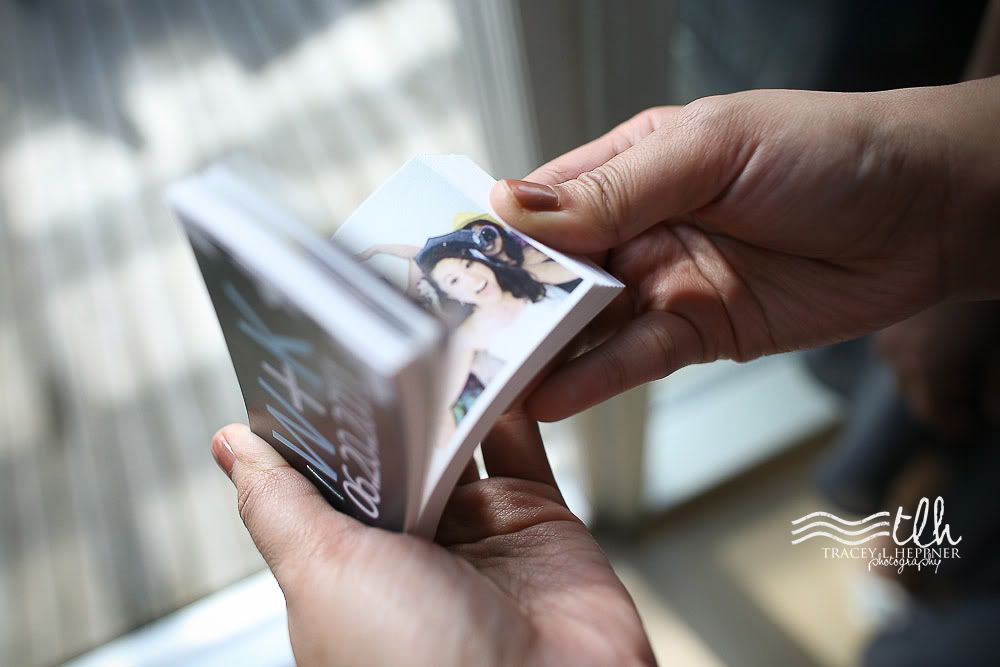 details that were "us"

one: my silver glitter TOMS shoes that matched our theme colors of gray & aqua

two: as most of you know, i have a clothing line called herro hachi - of course, it had to be incorporated into the wedding somehow. "herro?" pins were on all boutonnieres, my bouquet, and my bridesmaids' dresses.

three & four: two of our favorite things - japanese snacks and bubbletea! a bowl of pocky sticks were at each table and bubbletea was served during "cocktail" hour

five: instead of photo booths, we had flip books vancouver at our reception! you get 6 seconds of video time and it comes out in a book :)

CHOOSE YOUR BATTLES

,

especially on your wedding day! Know that not everything will go according to plan. Things

will

go wrong - at my brothers wedding reception, the audio didn't work, at my friends reception, her cake started melting and leaning sideways, at my wedding reception, it took 30 minutes for us to get our slideshow working. It's okay!

WORK AS A TEAM

-

I have to say that planning a wedding is really a test of your relationship with your partner. Many times my husband (still feels weird saying that) and I disagreed on many details during the wedding planning process. We also disagreed on what was worth spending money on and what wasn't worth it.

Communication

&

Compromise

is important! (Patience & Perseverance too :P)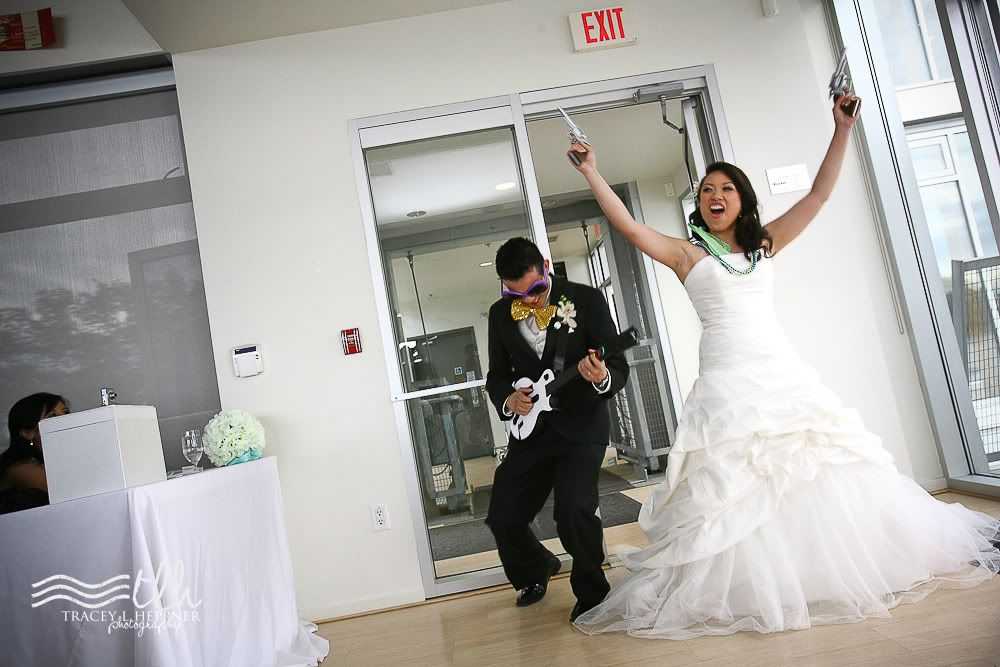 Our wedding reception entrance to "Thunderstruck" by ACDC

TAKE A MOMENT TO BREATHE

-

It gets stressful...

really

stressful. I had plans to lose weight for my wedding day but in the end, I didn't have time or energy to include a work out routine but i lost weight because of stress.

Stay healthy and take time for yourself

. Outings with your bridesmaids and close girlfriends are great for venting, laughing, crying, and just enjoying each others company. :)
Instead of a cake, we had home made cupcakes made by our very good friend. She even made a bride and groom cupcake for the very top of the cupcake tower!

ACCEPT HELP

- If you're like me, you like having control over most details because you want things done a certain way. During the wedding planning process, especially during the last few weeks before the wedding - you

will

need help! My matron of honor (my sis in law) was great because all I had to do was tell her what needed to get done and how I wanted it done and she took care of delegating and instructing others. She was also great at answering questions because trust me, days before the wedding, people will be asking you 13402983 questions and many of them are the same questions you've answered tons of times already. Make sure your bridesmaids are always in the loop so they can take the Q&A off your shoulders.

HIRE A WEDDING CO-ORDINATOR

-

If I were to do it all over again, i would definitely hire a coordinator to help from the beginning to the end of the wedding planning. If it's in your budget, go for it! It'll make your life easier and you'll actually have time and energy to

enjoy

the process. If hiring a wedding co-ordinator isn't in your budget, make sure you at least have one for the day of your wedding. Nothing worse than someone coming up to you at the head table and complaining that you've sat them at the same table as someone they don't like. ;)

So... ready to get married? :P

tweet, tweet // i design clothing: www.herrohachi.com // book of faces // tumblr