I'M BACK
! Terribly jetlagged and missing the Philippines very much but happy to be home as well.
For my next few posts, I will be re-capping different aspects of our 2.5 week long trip to the Philippines. Many people thought that this trip was our honeymoon but it was really for our second wedding reception. I think it'd be a little awkward to go on your honeymoon with your parents, brother, and sisters. No offense to anyone that's done that. :P
It has been 10 years since my last visit to the Philippines so many things were surprising and new to me.
I have to pay to use the clean restroom
that has toilet paper???
Here are some other things that culture shocked me: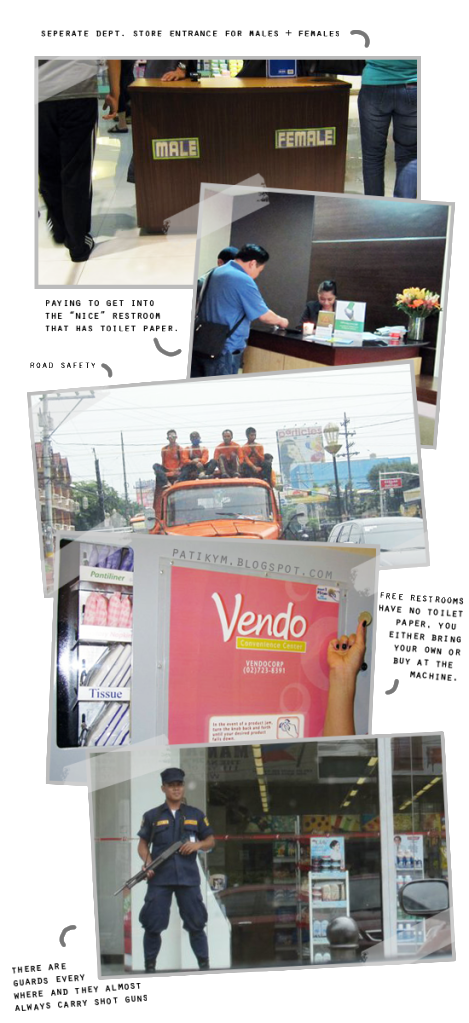 What countries have you been to that culture shocked you?
tweet, tweet // i design clothing: www.herrohachi.com // book of faces // tumblr