Day 7 of 30 Day Blog Challenge:
Your Dream Wedding (and an additional announcement) :D
I've always imagined having a beach wedding - something about it looks so calm, peaceful, romantice, and personal. Some keywords for my dream wedding: colorful / unique / memorable / lanterns / ambience / DIY / interactive / photos / photobooth / candy / intimate / outdoors / candles / themed / dance, dance, dance / flowers / etc etc etc.
Today's blog topic actually ties in well with my big announcement - can you guess what it is?
That's right.... I've become a wedding planner!
Just kidding. :) The real announcement is that...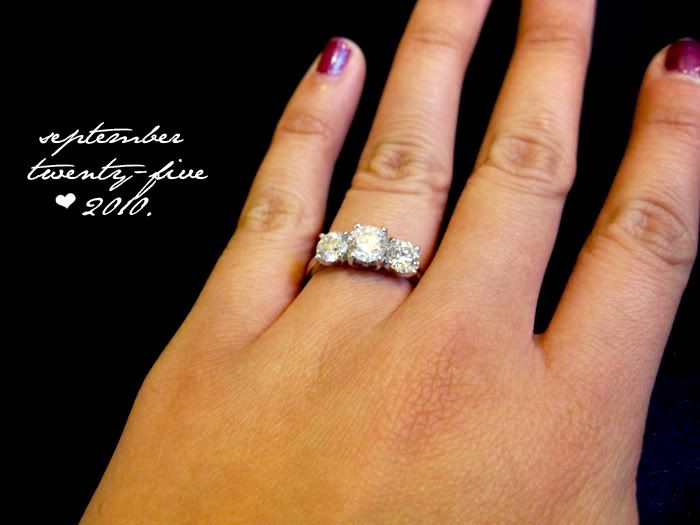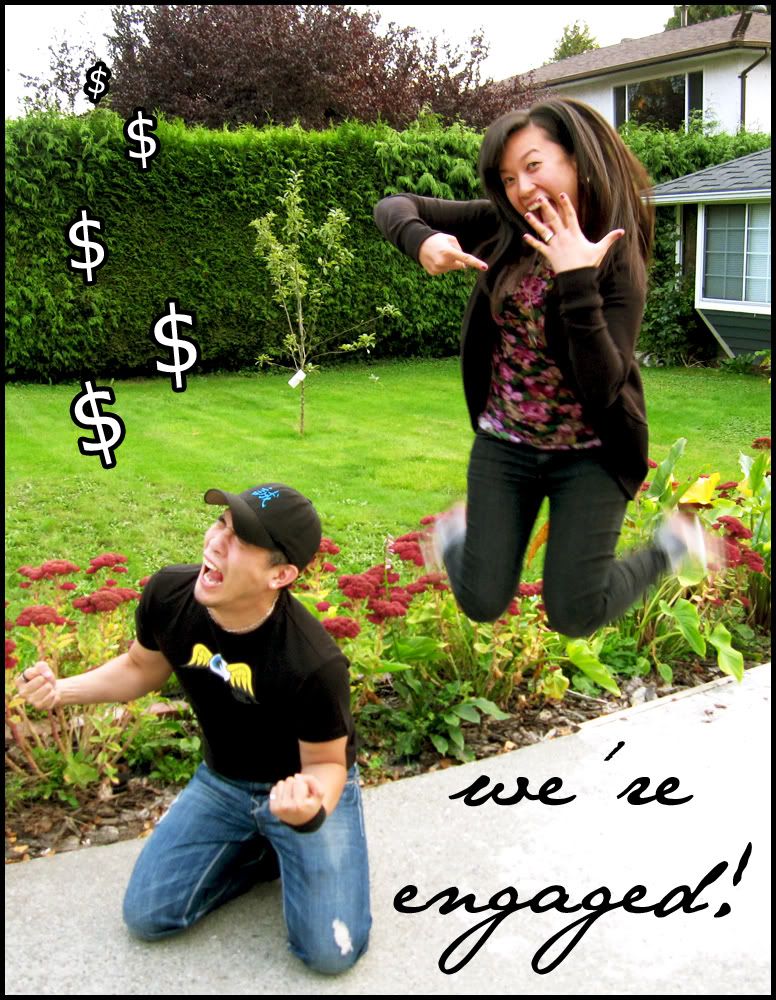 We actually got engaged last Saturday, September 25th but we had to keep it a secret for one looooonnnngggg week so that we could make a surprise announcement at church :)
Last Saturday, we went to Stanley Park (a popular tourist destination here in Vancouver) to have brunch at the Teahouse. I was starting to get suspicious at brunch b/c he kept saying that after we eat, he wanted to see this bridge in the park. He's not much of a nature guy so for him to want to stick around and explore, it was very unusual. He didn't finish his meal which was quite unusual as well but he insisted that we go for a walk after our meal b/c he was "full".
Before we left the park, he made a sudden stop and got excited - "there it is! there's the bridge". I was getting a little weirded out at this point. hahaha! Anyway, we walked to see this bridge that he was so excited about but it turned out to be really ugly, with muddy waters around it. A few feet away was another bridge but there were people there so I said "okay, let's go back now since we've seen the bridges" but he insisted we keep walking.
To cut the long story short, he found a nice bench area and said he was tired and asked if we could sit down for a bit. After a while he said "Sooo...kym..." At this point, i really knew something was up. He said his speech and it was so cute because he was very awkward ;P He said "I don't really know how to do this... so uhmm.... will you be my friend forever?" I said "yes, of course" Then he said "okay, i'm going to ask you to marry me now... will you marry me?" Hahahaha! It was so cute and it was very much him

which made it special :)
What was the highlight of your weekend?