Yesterday, I talked about my
first afternoon tea experience
at the
Fairmont Pacific Rim
and mentioned that I went on a tour of the hotel's rooms after tea. About 5 years ago, I started working in a hotel and trained someone who is now a good friend of mine and now also works at this hotel. It is one of the most prestigious hotels in
Downtown Vancouver
and one of the first picks for celebrities to stay at.
My friend started by showing us their "
regular
" room: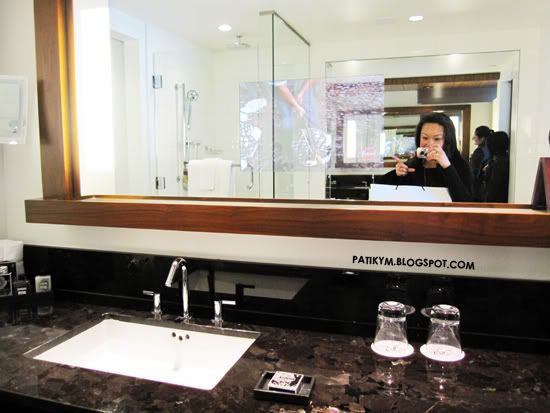 These regular rooms have TV's in the mirrors of the bathrooms!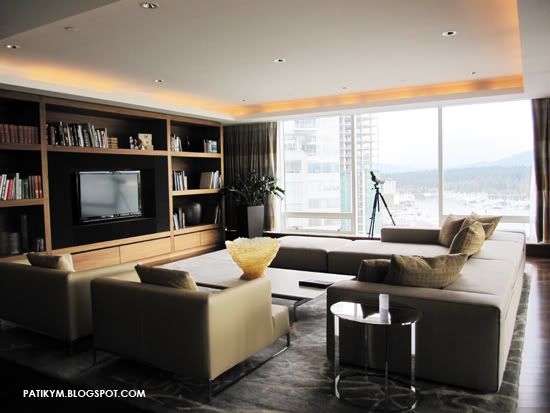 Next she took us to the Presidential Suite (pictured above) and this is where Lady Gaga stayed not too long ago. The price? Oh... just $5,000 CAD per night. No big deal.

They have enclosed kitchens in these suites that have two entrances. One coming from the outside so that your private chef can come in and cook your meal without disturbing you.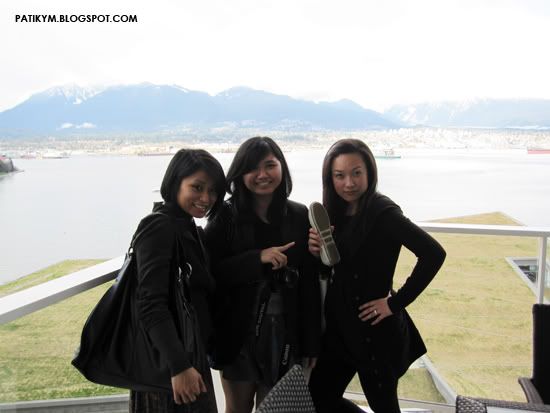 This is the balcony of the Presidential Suite with a view from the 22nd floor. You're probably wondering why i'm holding my shoe? Lady Gaga has a photo of herself on this very balcony, holding her stiletto and using the heel to mix her drink. :P




Inside the huge bathroom of the Presidential Suite - you get to bathe and put on a show for the other surrounding buildings. haha!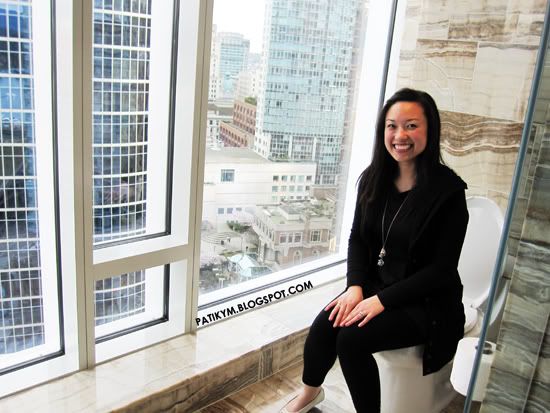 Still in the same bathroom... If bathing for the world isn't enough, you can also poo for the world to see. ;P There are blinds that you can pull down for privacy but I wonder how many people actually use them?




This is the most expensive "room" in the hotel - The Chairman Suite going for pocket change of $6,000 CAD per night. The chandelier you see up there costs $200,000 CAD and made purely from Swarovski Crystals. Some people don't prefer this suite though because it's on the 8th floor as compared to the Presidential Suite which is on the 22nd floor.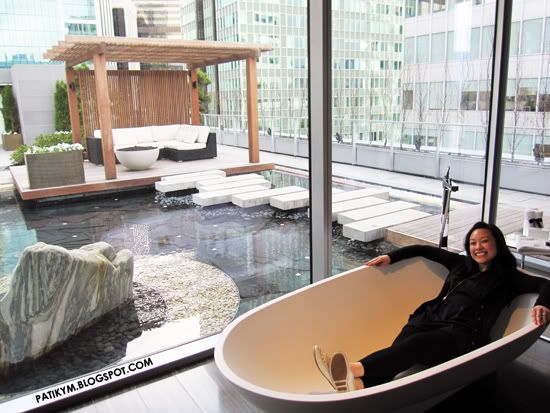 You can't tell from this picture but this bathroom is about the size of a small condo, no joke. It was HUGE. And again, you can bathe for the world to see.

People have said to me that the windows must be one sided but I can assure you that they are not... i've heard stories. O.O
So there you have it... a glimpse of how ballers travel.
Which room would you like to stay in?
tweet, tweet // i design clothing: www.herrohachi.com // book of faces // tumblr