So, you're all probably tired of hearing that i'm getting married in less than 2 months but...
i'm getting married in less than 2 months
and I
should
be eating well, exercising, all that good stuff but how can you resist when it's for a good cause!?
Last night, my sister-in-law
+
one of my bridesmaids and I went to a fundraiser called
Bake for the Quake
where different bakers come together to sell their specialties and hungry people like me
looking for any excuse to eat
come to buy them to help those affected by the earthquake and tsunami in Japan.
As if you weren't drooling enough from my
last post
, here are some more pictures!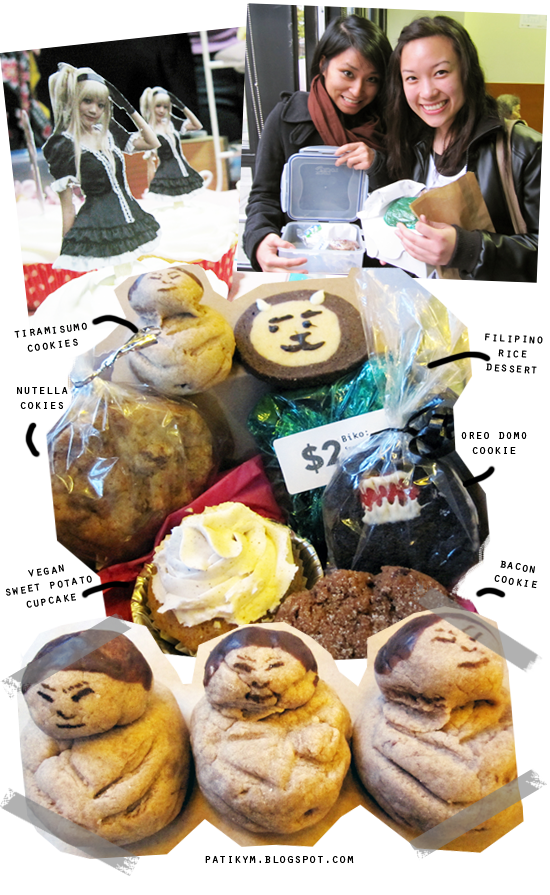 Yes, a
bacon cookie
(with ginger)! I'm a pretty big fan of bacon and it seems to be popping up everywhere nowadays -
bacon mints, bacon cupcakes, bacon ice cream sundae.
What is the oddest dessert you've had?
tweet, tweet // i design clothing: www.herrohachi.com // book of faces // tumblr