To date, I am subscribed to about 20 group buying websites (
Groupon
,
LivingSocial
, etc) . If you aren't familiar with group buying websites - they are websites that give you heavily discounted deals if a certain number of people buy the deal. Last January, my girlfriends and I bought a spa voucher for a hot stone massage + sauna package that is worth $160 but was selling for $29. We snatched it up right away and used the voucher yesterday.
We were supposed to get a total of 1 hour and a half of spa time including a hot stone massage and sauna but what did we get?
A total of one hr of spa time and someone rubbing (not massaging) our body with hot stones.
I've never had a hot stone massage before and i'm no expert on massaging but I truly feel like I could have asked a child to put massaging oil and rub hot stones on my back and I would have gotten the same thing. -_-
I guess you get what you pay pay for...
The only good thing about the place was that they have a Party Room. A huge room with a projector screen where you can watch movies, stations for manicures and pedicures so that was pretty cool.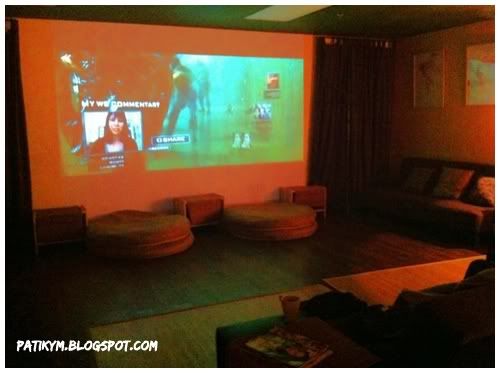 What was your worse spa/massage experience?
P.S

- Before you go, please check out Behind the Scenes photos from my Herro Hachi photo shoot yesterday (click here)! New releases will be up on Monday, March 28. :)
tweet, tweet // i design clothing: www.herrohachi.com // book of faces // tumblr