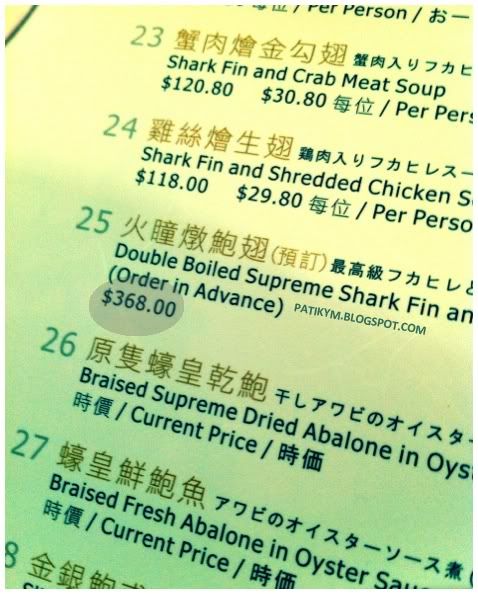 It's a known fact that food is pretty expensive here in
Vancouver
. On top of it being expensive, we also get taxed
12%
so sometimes a bowl of soup at a restaurant can cost you almost $10 including tax and tip.-_-
For my soon-to-be-sister-in-law's birthday last week, we celebrated by going to a nice Chinese restaurant close to home. The
soup
page was the most interesting for me b/c it showed how crazily priced some of the bowls of soup were. The most expensive being... of course,
shark fin soup
for a whopping
$368 CAD
. Mind you, this isn't a giant bowl of soup with sprinkles of gold or anything, it's about a medium sized bowl good for about 6 people.
So... iPad or a bowl of soup?
decisions, decisions.
tweet, tweet // i design clothing: www.herrohachi.com // book of faces // tumblr