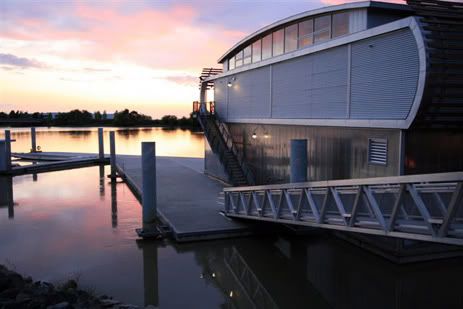 Last Friday, I was able to cross one thing off my wedding to-do list:
book venue
! The picture above is where we will be having both our ceremony and our reception. The ceremony will be held right on the dock and the reception will be held upstairs in a large hall with floor to ceiling windows which will give us nice views of the water, mountains, and of course -
the sunset!
I must be in denial about how overwhelming all this planning is b/c i had my first wedding nightmare last night. I dreamt that I did such a horrible job planning my wedding that I ended up with
weeds
as my wedding bouquet!!! I had uninvited guests who showed up and they were all wearing matching bedazzled
neon green disco outfits
. Worst of all, I saw my groom for the first time and he didn't look amused. hahaha!
Did you have any nightmares this weekend?