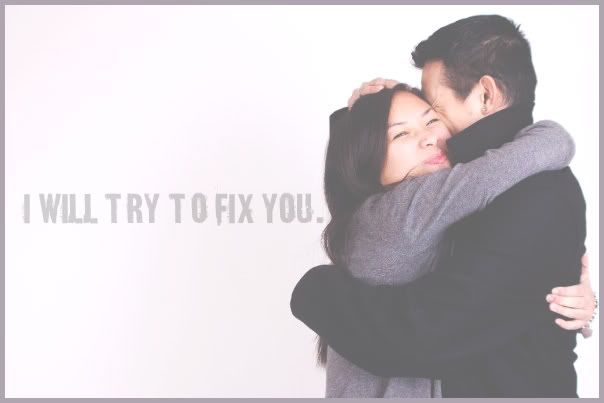 "When you hurt, i hurt" - I remember my parents telling me that when i was much younger and i never really understood it until now. Not that i have kids of my own now (or do i...? ;P) but i've experienced this with my fiancee. Especially lately.
He recently developed tendonitis on both

of his wrists due to the nature of his job (at first we thought it was from working out and playing too much video games, haha) and he's feeling pretty helpless. He's lost a lot of weight because he can't eat properly, he can't sleep properly, he can't do anything as easily anymore.
I feel lost.
How am I supposed to help him? Sometimes I wish I was a physiotherapist so I could just take care of him. Instead all I can say is "it will get better, i promise" or "i understand" but do i? I've never experienced not being able to do basic tasks due to losing the function of my hands. It breaks my heart at the end of every work day when i ask him how his day was. Since I can't be of any medical help to him... I guess I can just be there to listen and provide comfort as a friend and as a wife-to-be.
"For better or for worse, in sickness and in health... " right?
Have you ever been in a situation where someone close to you was hurt
and you couldn't do much about it?