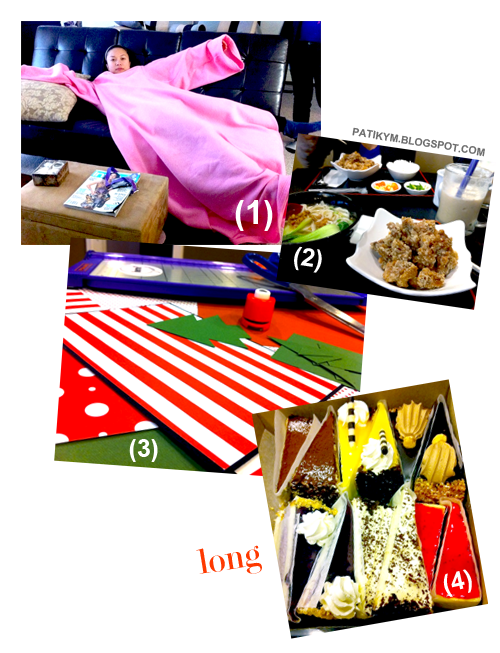 Long weekends are never long enough.
My highlights:
(1)
&
(2)
- Spent time with my best girls watching cheesy Filipino movies, eating, talking, speeding up our friends love life by signing her up on
E-Harmony
(let's see if it works!!!), eating, eating, and more eating. Like my sexy
snuggie
pic? ;P I used to laugh at their info-mercials (actually i still do), but it's surprisingly pretty comfortable.
(3)
- Bought lots of pretty paper to start making
Christmas cards
for friends and family! You may just be getting one in your mailbox soon! :D
(4)
- My parents and my fiancees parents met last night to discuss wedding stuff. It's slowly sinking in...
i'm getting married in 7 months!!!
... and of course, i wouldn't be a true Filipino if i didn't make mention of the awesome victory by our "national hero"
MANNY PACQUIAO
!!! I am
so
glad Margarito got beat up the way he did, especially after my brother showed me a YouTube video of him making fun of Freddie Roach (Pacquiao's coach) because he has Parkinson's Disease (watch video
here
). This is what you get for being a heartless man and for messing with Team Pacman!