17 years ago...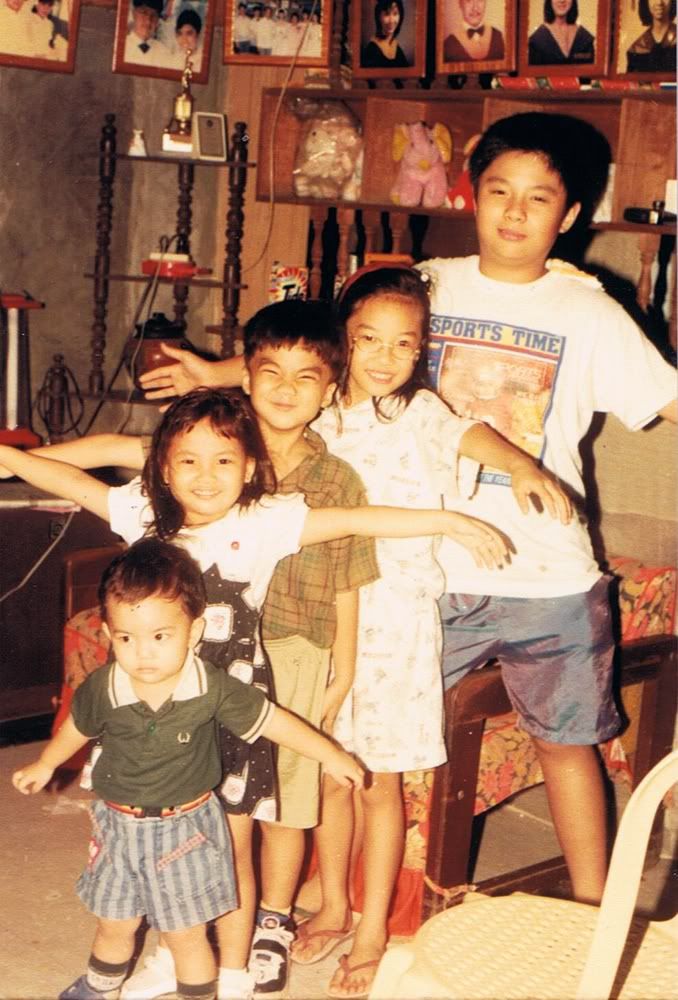 17 years later...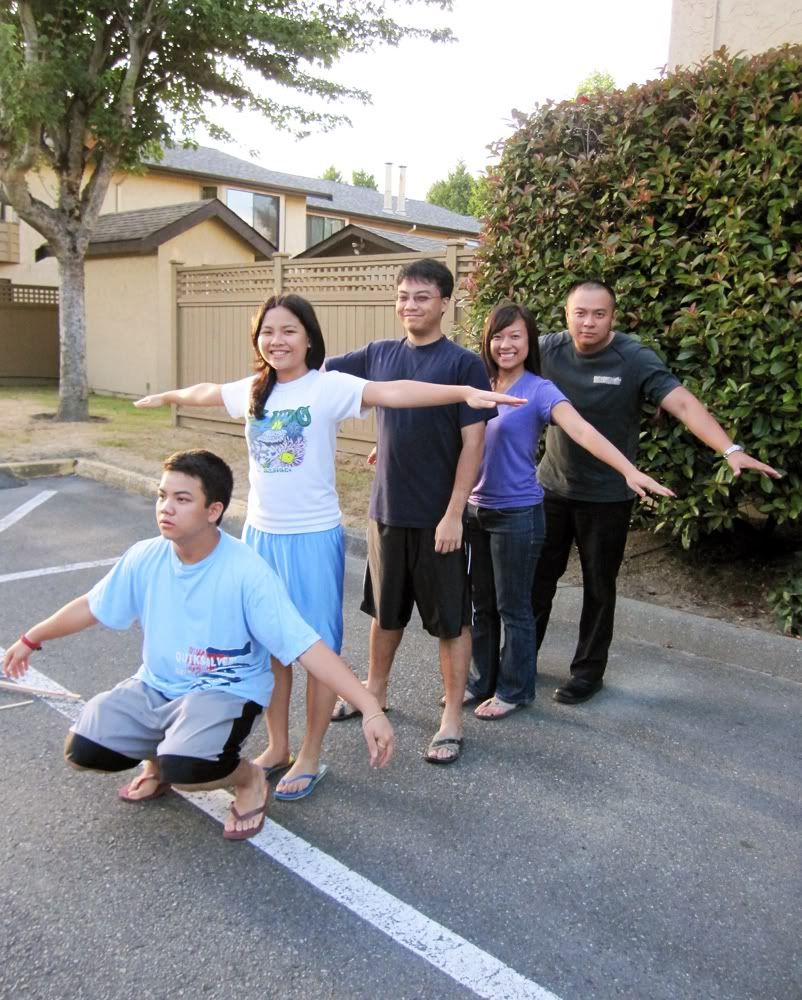 I love family gatherings. Besides awesomely awesome food, games, stories, movies... families often reminisce and look through old photos and videos. Today was my cousins birthday and we found a photo of us from 17 years ago, what better way to celebrate than to re-create that shot?
I'm not quite sure why we're posing this way but it sure makes for an epic photo. haha! In front are my 3 cousins and my brother and I in the back. The photo from today doesn't look quite as good as we aren't in the same height order anymore... the boys have caught up to me!!! ;P
p.s - dontcha just love my glasses complete with string to make sure it doesn't fall on the ground? haha!
What is your fave part about family gatherings?