I'm getting pretty good at this. 2 days in a row. Ohhh yeah! Anyway, again, not that exciting of a day to be doing a post on food. The most exciting food moment of my day was having a
Toblerone
bar for lunchtime dessert.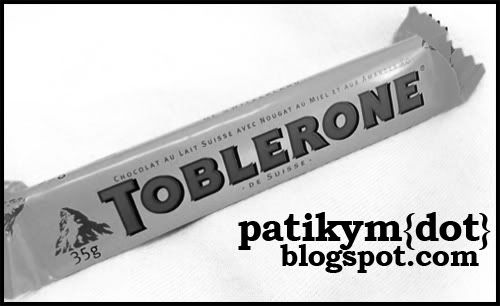 I'm a sucker for sweets.
Toblerone
&
Ferrero Rocher
are my favourite chocolates *
hint, hint, nudge, nudge
* The funny thing is, i always look at the calorie/fat info on the back, but i end up buying it
and
eating the whole thing in one sitting anyway! ;P
What's your favourite chocolate?