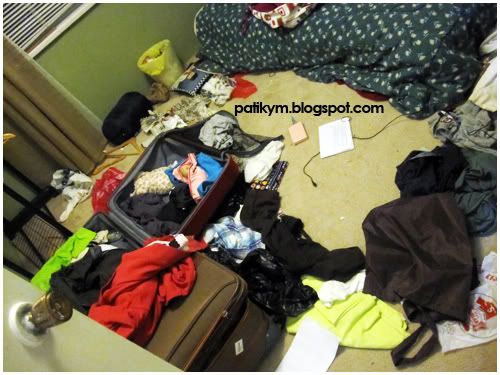 definitely not going to miss the state of our guest rooms! This picture is actually when it was "neat" - it was worse a few days before i took this photo!
Our second batch of exchange students are leaving. It's a bit of a bitter sweet feeling. I'm definitely not going to miss their loud chatter, jumping, running, sometimes screaming and just being 11-13 yr olds. At the same time, i'm going to miss the way they all come out to greet me when i come home from work with a loud and cheerful "KEEEEEEEEEEMMMMM!!!" (Kym) and also their sweet and playful selves. I smiled when I read their farewell letters to our families. They had sweet, sincere words but best of all... it was all in Engrish! hehehe!
"Herro? Habby Every Day!"
They're going to be bringing many Herro Hachi t-shirts back to Shanghai... I wonder if anyone will clue them in on what "Herro?" is referring to? haha!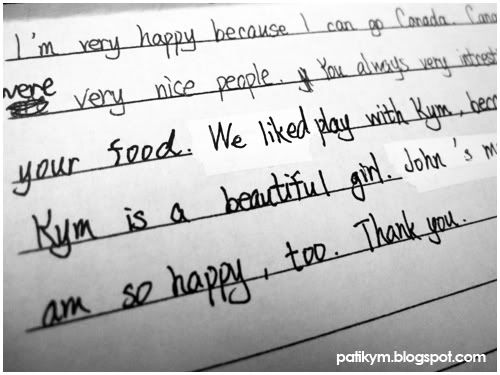 They like play with me b/c i am beautiful girl! hahaha! ;P