To new readers of my blog, Herro Hachi is a clothing line I started about a year ago. :)
http://www.herrohachi.com
Last Wednesday, I had the pleasure of meeting fellow blogger, Rebekah at the Urban Glamour Market I was vending at. She works for the Richmond Review (our local newspaper) and wanted to come and observe me in action and interview me as well. She told me a while before that she wanted to do a story on young entrepreneurs in our city so I was excited at the idea of having a small little section in the newspaper but to my surprise... I WAS ON THE FRONT PAGE! WHAT??? Also in the article are fellow bloggers and friends - Bunnie and Lemon Pie! Thank you so much for this opportunity, Rebekah!
Read the online version of the article here: "
Young entrepreneurs open up shop online to do business...
"
Here are some fun photos of us from that evening!
Photobooth: Le Studio Vancouver (I teamed up with them by supplying them with some of my speech bubbles to use as props!)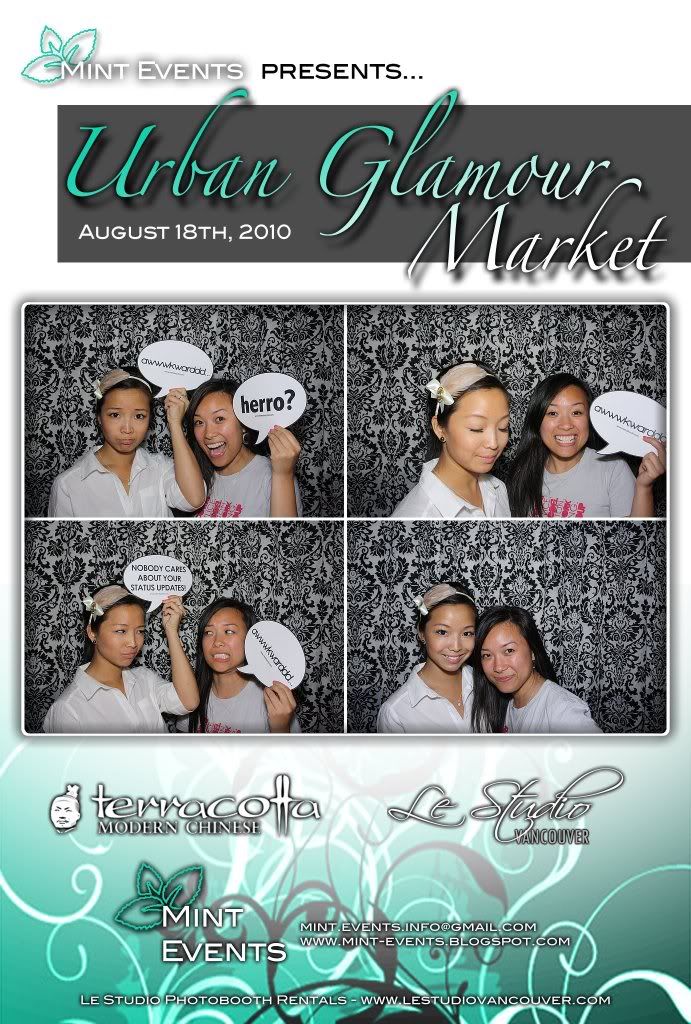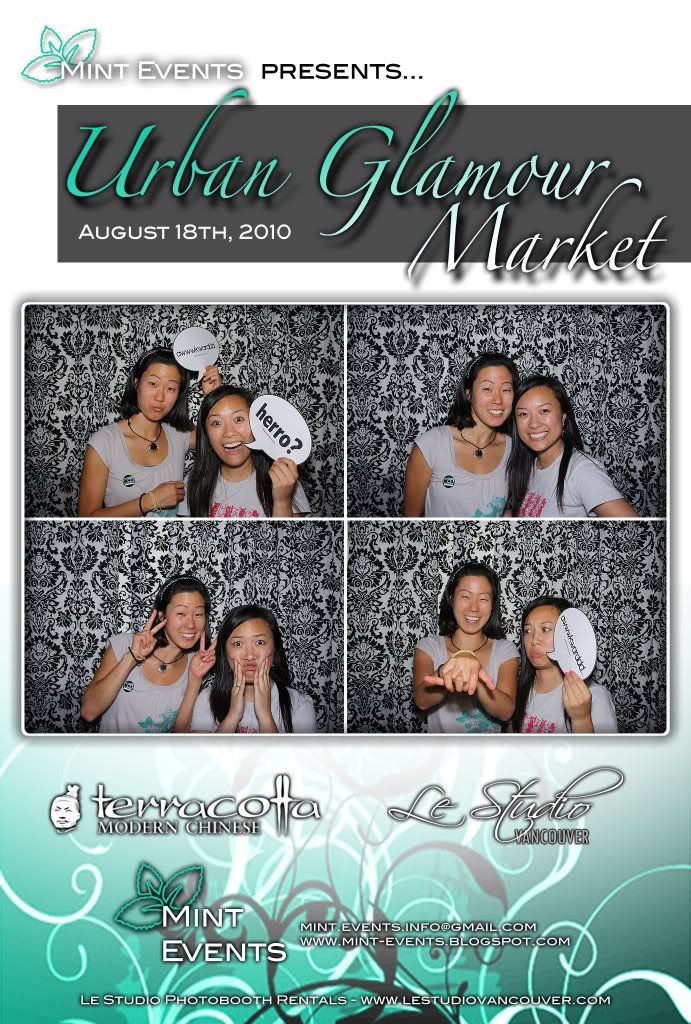 Rebekah
& I... love that awkward turtle hand ;P
I just want to say a HUGE THANK YOU to everyone who has supported me from the beginning, from the middle, or from just recently. It means the world to me... you have no idea! :)
That was the most exciting part of my weekend... what was yours?