Ahhh, i've missed you guys! For the last week,
Nikolett
and I have been slaving away trying to get my official website up and running. After many sleepless nights, hair-pulling moments, and playing the waiting game - the website is finally up!
www.herrohachi.com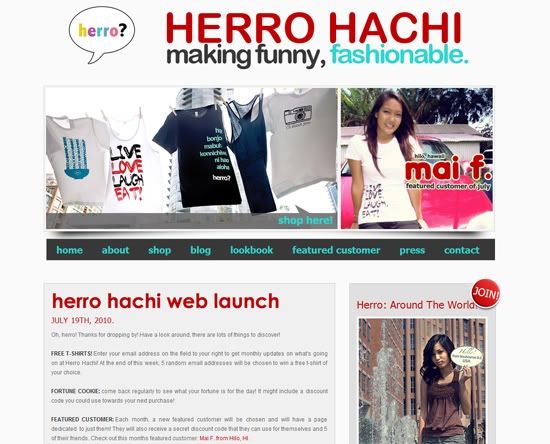 Do you see your picture there? I spy
Maitai
as July's Featured Customer! Anyway, have a look around, you may even find some
discount codes
to use towards your next purchase! ;)
Nikolett
- I admire your patience and diligence with all those crazy HTML codes. I seriously look at them and go dizzy. I don't know how you do it. If anyone needs a blog makeover, she's your girl!
Alrighty, off I go to catch up on all your blogs! :D