Today's post is inspired by our local radio stations lack of a good playlist. I got inspired to draw after I heard the "
I wanna be a billionaire, so freakin' bad
" song 2 times in a row on two different radio stations. It got me thinking... what
would
i do with a billion dollars?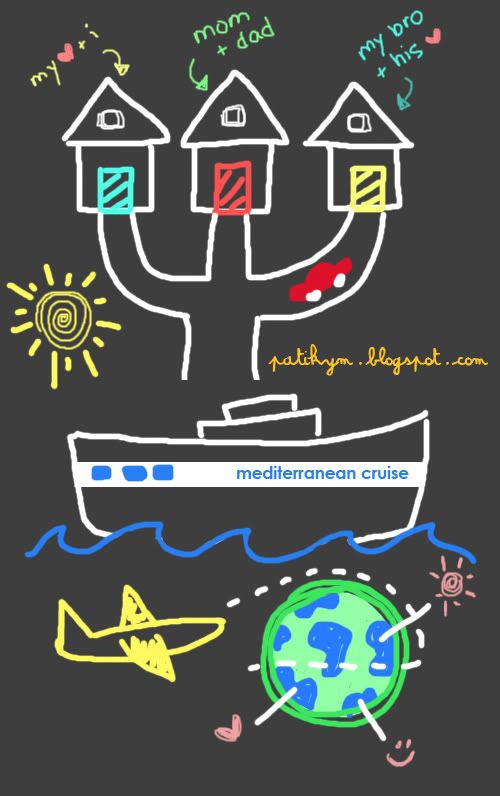 1) FAMILY HOUSE + LOT: Most people want to live as far away from their parents/families as possible but I'd like the complete opposite! With a billion dollars, i'd first buy a big lot and have 3 custom houses built: 1 for me & my <3, one for my parents, and one for my brother and his wife.
2) MED CRUISE: Take the whole family on a mediterranean cruise and just travel all of Europe, Asia, and heck.. might as well travel the whole world! :D
3) EPIC BLOGGER MEET-UP: I'd fly all of you, my fave bloggers, to one central place so we can finally meet and have a grand time. Any suggestions for location? I hear Bora Bora is real nice :P
... and all the little things like paying off all bills, getting a new laptop/desktop (my MacBook is operating at snail speed, kinda hard to run a business with that. haha!), and a new paint job for my car (i'd probably get a different color than the black it is now.. black just screams "key me!")
What would
you
do with a billion dollars?