Last Friday, I was blessed with another year of life! It was my 23rd birthday on the 23rd and I have to say, it was probably my best birthday celebration thus far! The night before my bday, bf brought me to watch
Cirque du Soleil's KOOZA
on opening night. It was the first time i've ever seen CdS and
OH. MY. GOODNESS
-
amazing! mind blllasting
! I was at the edge of my seat the whole time, it was definitely worth the $!
Have you ever seen a Cirque show?
The day of my birthday... MISSION: Eat and drink as much as possible for $0 by taking advantage of the free birthday meals in town. I did my research in advance and was able to fit in 1 free breakfast, 1 free lunch, and 4 free drinks! I wish I could've gone to more places but it was out of the way and I probably would've collapsed from eating too much. haha!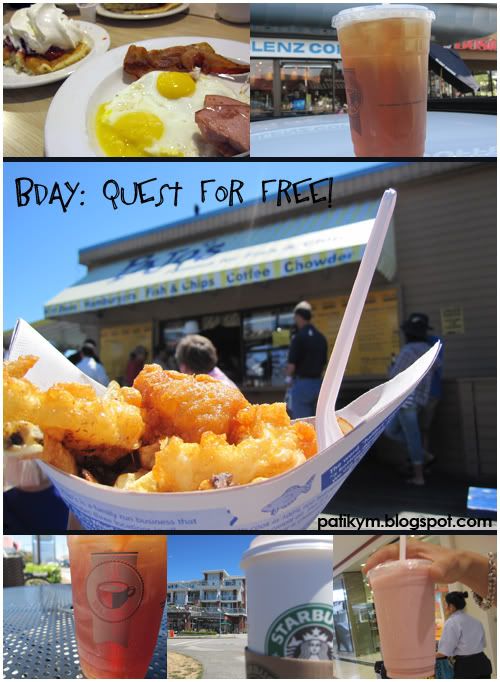 For my birthday celebration, all I wanted was to have a small intimate bbq at home with my family. I wanted tacos, bbq meat & veggies, and an ice cream cake. It doesn't take much to make me happy. haha! Yes... those are toy animal candles on my cake. (courtesy of my mom, :D)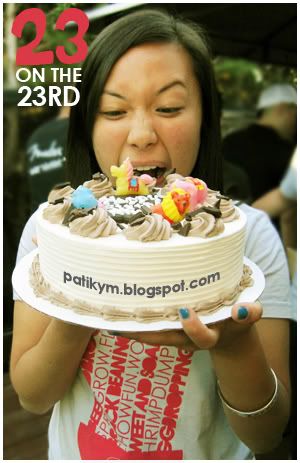 Thank you God for blessing me with another year! Thank you everyone for your sweet greetings, you have all made my birthday that much more special. THANK YOU!
Does your city offer free birthday meals and beverages?
p.s - have you checked out my recently released official website yet? ;D