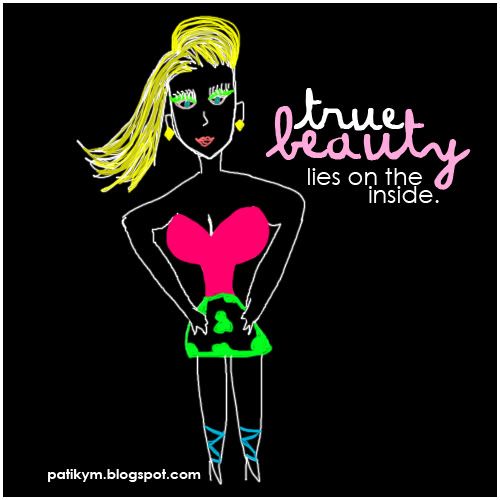 A while ago, I caught a show on MTV called "TRUE LIFE" and the episode was entitled "I Hate My Face". The girls featured hated something about their face or their body. They hated their appearance so much that it was getting in the way of their life, their family, their relationships, work, etc. One girl first wanted a nose job and thought that would finally make her happy, eventually she realized she still wasn't happy so she decided to get a boob job. That still didn't make her happy so she decided to get pregnant instead to "fill the void". Riiiggghhhht.
We may scoff at girls who are like this (*cough* Heidi Montag *cough*) but really, it's a sad story and it happens to so many girls today. So i encourage you...think of what you love about yourself instead of what you hate. True beauty lies on the inside b/c once you are able to love and appreciate who you are, somehow the things you used to hate about yourself just fade away.
So... what do you love about yourself?
P.S - i've added a section on the sidebar dedicated to bloggers who handmake items. Let me know if you'd like your link added there :)