this was my lunch time "fortune" on a mini roadtrip to Tulalip, WA this past weekend. :)
I love travelling
. If you ask me if i'd rather spend $1,000 on a new purse or a new experience, i'd choose the latter. Perhaps it's because i've been on the move since I was young, having moved from the Philippines to Hong Kong. In Hong Kong, my family and i moved to a new place every 2 years. After Hong Kong, we moved to Canada, then I moved to California, then back to Canada.
It's the excitement leading up to my departure date, making my "to-pack" list, packing, waiting at the airport, take off, landing, taking your first breath of the new place once the airport doors open, exploring, trying new foods, getting sick from new foods, experiencing the culture, meeting the people, shopping for souvenirs... i love it all! (
okay, maybe except for the getting sick from food part
)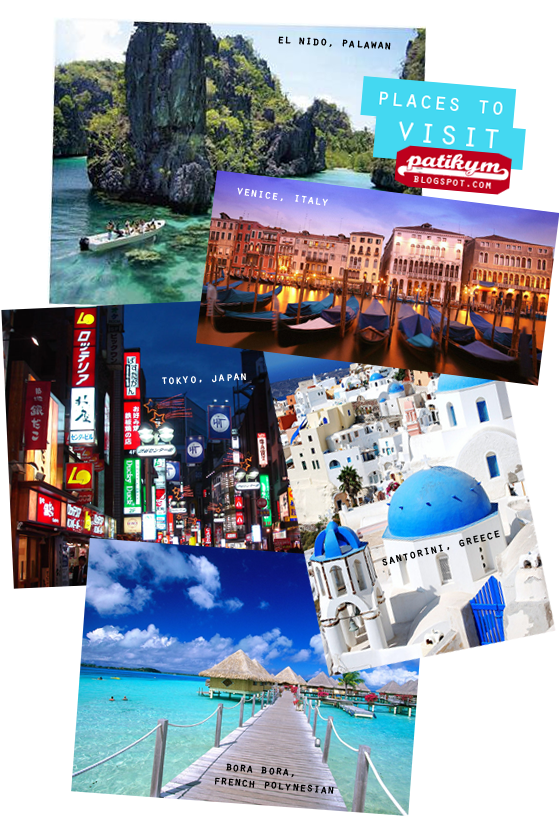 Photo credits to: tourist destinations for bora bora photo, carmelo61 on flickr for santorini photo, jazztruth for tokyo photo, fellsho for venice photo, and nicepictures08 for palawan photo.
There are still so many places I would love to visit, especially now that I've become great friends with many of you here on blogger from around the world!
Someday, someday... :)
Which country is first on your "to visit" list?