I was never really big into dressing up for Halloween as I enjoyed the candy more than the dressing up (and costumes are so expensive!) but this year I decided that i can still dress up and not spend so much money on something i'll only wear once. The challenge was now... what am i going to be? After much thinking, it only made sense that I become one of the characters from my
clothing line
---
NEEENJA
! I then thought it would also be fun to be
fruit ninja
inspired from one of my favourite iPhone games but in the end, I could not find a watermelon to go with my outfit. :(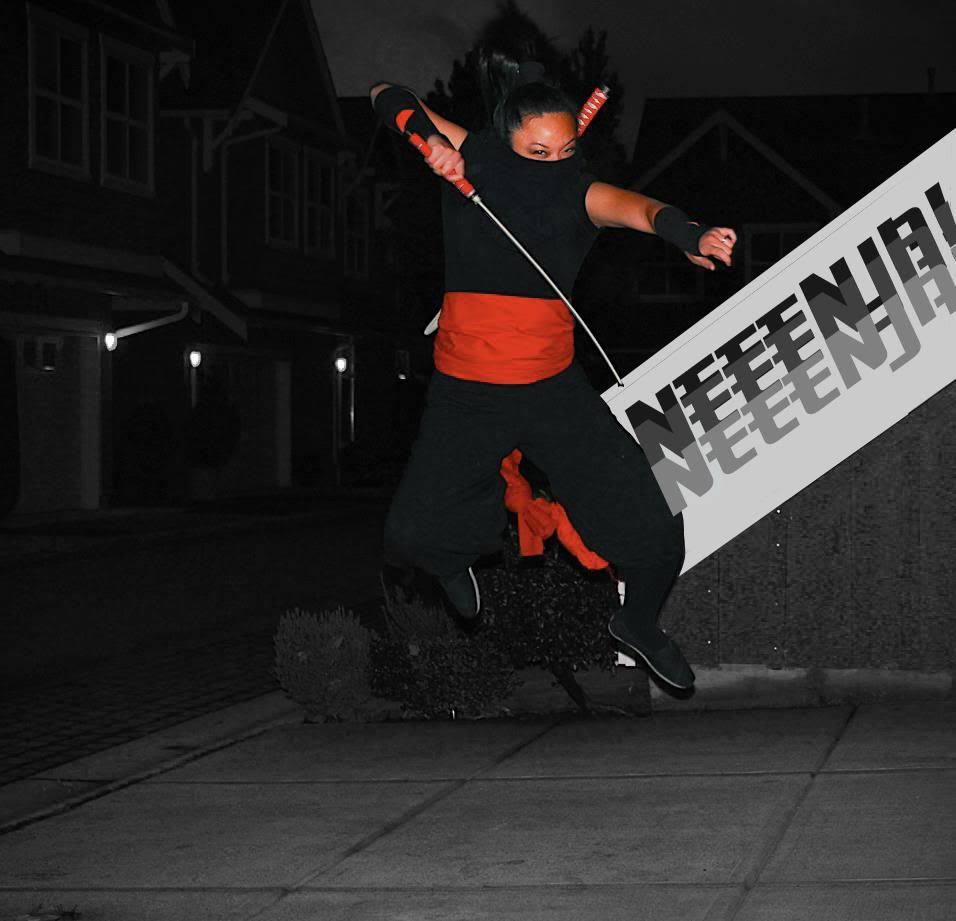 Total cost of outfit: $5 !!!

(sword & dagger set), everything else was from things I already had at home!
Face: inside out t-shirt + black t-shirt + pants i don't wear anymore + black socks + black TOMS shoes + Waist: extra fabric at home + Hands: cut-up socks.
I came as neeenja for two parties and then yesterday, my sister in law and I were
Facebook Profiles
. I won't post the picture b/c it's funnier to be
facebook in facebook
so those of you who have me as a friend can check my album! ;P
What did you dress up as this year?
tweet, tweet // i design clothing: www.herrohachi.com // book of faces // tumblr