When i think of waffles, I think fruit toppings, maple syrup, and whipped cream but my girlfriends and I decided to venture out of the "normal" waffle and try some bizarre ones.
Miura Waffle Milk Bar
in Vancouver offers both sweet and savoury waffles and I knew I had to try their
Bulgogi
waffle when I heard about it.
I like waffles...I like bulgogi...
so I should like it together right?
My bulgogi waffle - the beef was inside the waffle with kimchi, egg, and sauce in between the two waffles.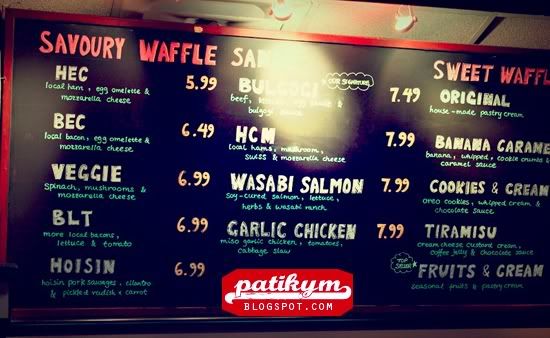 Check out their other bizarre waffles - Wasabi Salmon Waffle, anyone?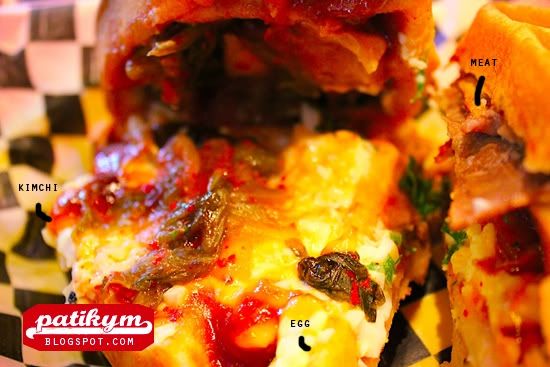 It doesn't look that appetizing when you look in between the two waffles but i promise it tastes better than it looks!

Besides bizarre waffles, they also offer bizarre drinks and desserts. Have you ever tried ice cream with teriyaki sauce? or a milkshake with wasabi in it?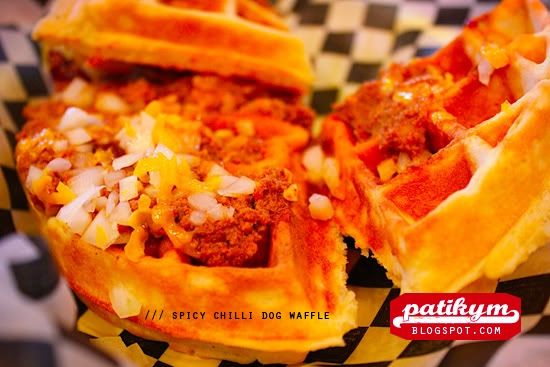 My sis-in-law ordered this one - the Chilli Dog Waffle with cheddar and onion
What's the most memorable waffle you've had?
P.S - if you haven't watched my
first YouTube video
for
my clothing line
yet, you can do so
here
! :D