Last night I had a dream. I dreamt that I was wanted and had a group of assassins chasing after me. For murder? For terrorism? Nope...
for theft of a cheeseburger
. I only remember some details since as you know, you lose almost all memory of your dreams when you wake up. I do remember that my friends parents hid me in their floor/secret hiding spot while the assassins raided their house. It was a pretty intense dream but sadly, i don't remember if that cheeseburger even tasted good and i don't know if i ever got caught for my crime.
What do you think my dream is trying to tell me?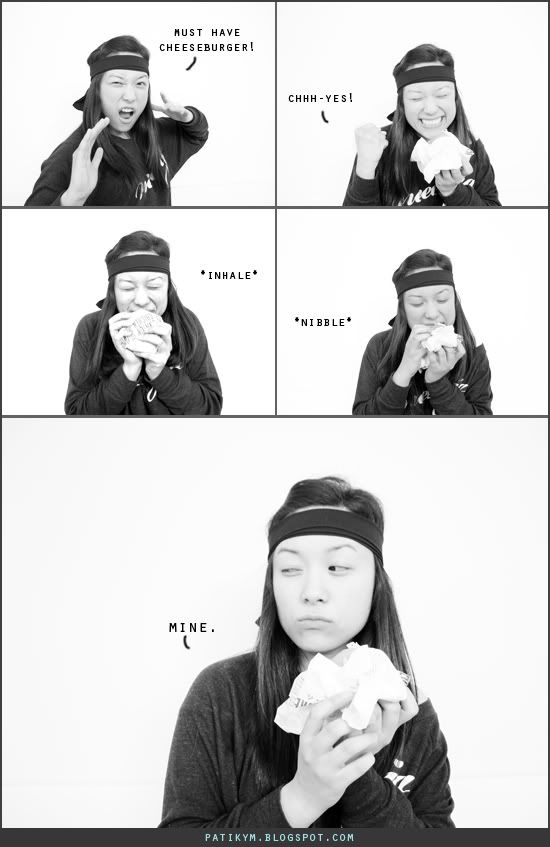 P.S
- for the sole purpose of this blog post, i went to
McDonald's
to purchase a "burger" - it wasn't a cheeseburger though, it was a junior chicken burger.
P.P.S
- now i feel sick so ya'll better appreciate this post. hahaha! jk
^_~
tweet, tweet // i design clothing: www.herrohachi.com // book of faces // tumblr