One of the most memorable days of 2010 for me would be
December 18
when my fiancee and I had our engagement shoot with
Tracey L Heppner Photography
. I knew that I wanted to have a theme for our photoshoot as I've seen some cool ones like the
"Up" inspired engagement shoot
... but what would our theme be?
We started brainstorming ideas and soon realized that none of the movies we liked would work. My fiancee is into movies that involve
zombies & war
... that would be unique but i wasn't so sure our parents would be too thrilled to see a "
zombies in love"

type of
photoshoot.
We even had fun with it and imagined our engagement shoot with themes like Avatar and Shrek, haha ;P After much brainstorming, it finally came to me -
MY SASSY GIRL
! We both enjoyed the original Korean version (and also watched the English version which was horrible compared to the original). All we needed was a train, a tree, and a shopping cart! :P
My fiancee is a shy guy (total opposite of me, haha) so having to take photos in very public places was a little hard for him. :P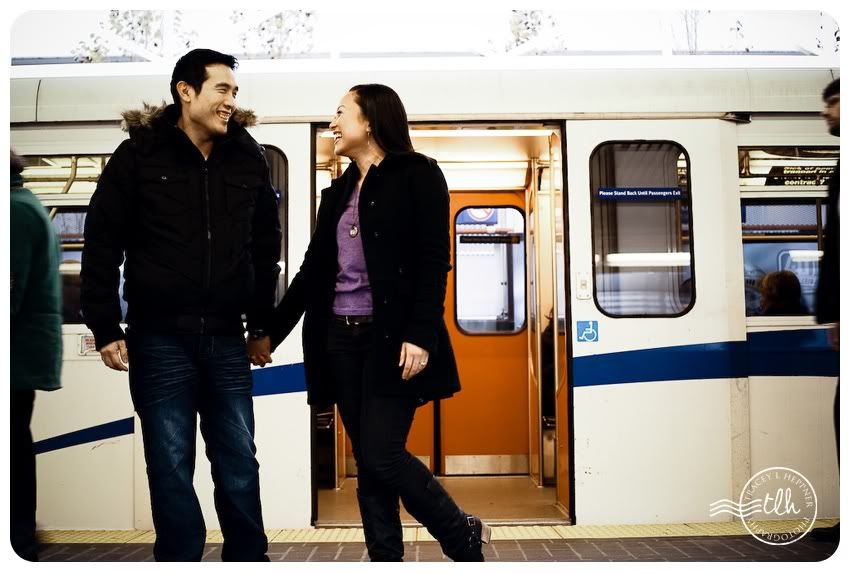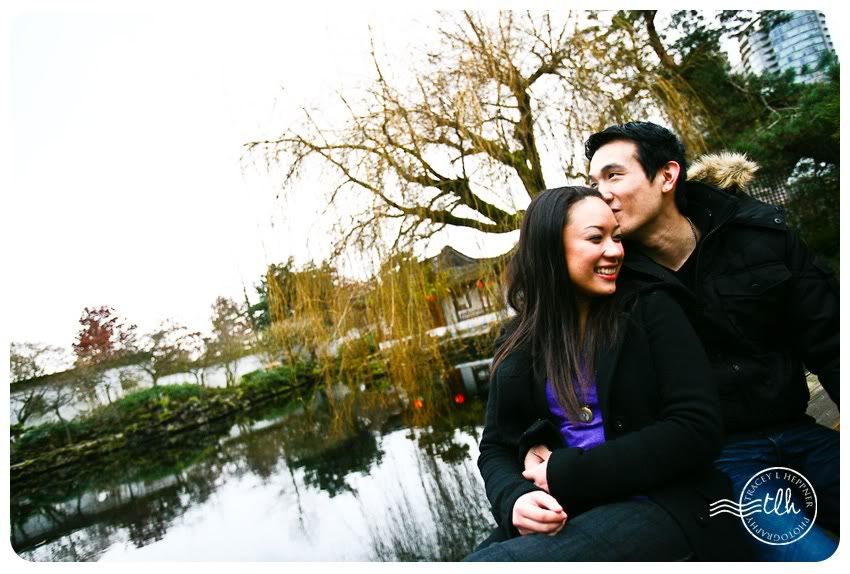 This is the biggest tree we could find for our tree scene.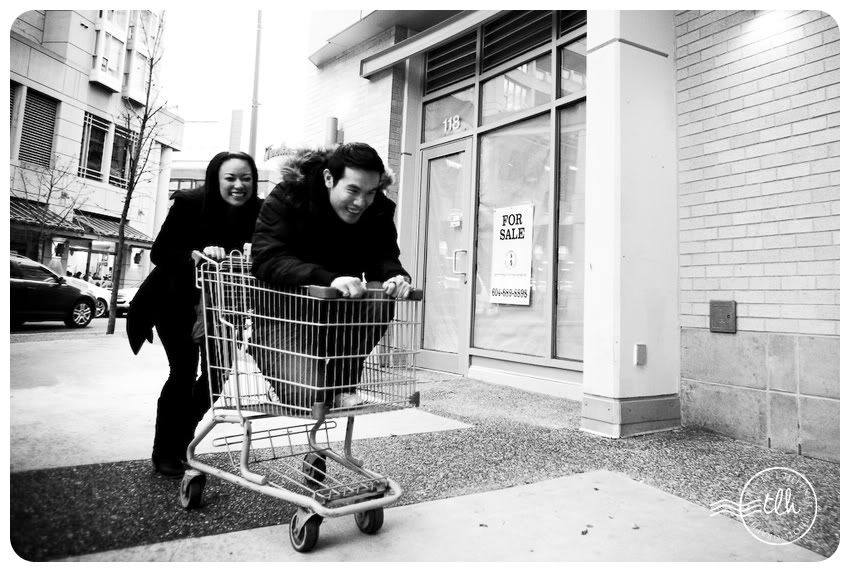 Inspired from the English version of the movie - see original scene here.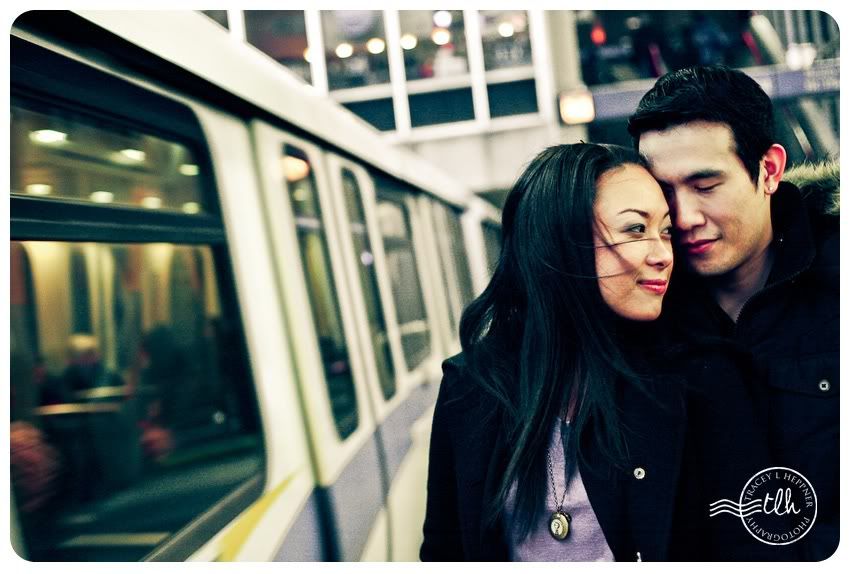 One of my ultimate favourites from the sneak preview Tracey showed us! Something about the train passing by, our closeness, and the wind in my hair. haha!
What was your best memory from 2010?
tweet, tweet // i design clothing: www.herrohachi.com // book of faces