For those who have been following my blog since last year, you'll already know all about this so you're welcome to skip ahead :)
Last April 2009, i took a walk during my lunch break and reflected on life (sounds so cheesy, but it's true. haha!) I had a great full-time job and was enjoying life but something was missing. I didn't feel fulfilled. I knew that hands-on creativity was more of my forte instead of working a regular "
9-5
" office job so I decided to do something about it. At first I thought that making handmade cards would be a great business so I ventured off to the
arts & crafts store
that weekend to stock up on supplies. While I was looking around in the paper goods section, my bf spotted a
t-shirt printing machine
and said "
why don't you just make t-shirts? you're a t-shirt kind of girl.
" I brushed the idea off and proceeded to look for paper goods. Weeks later, something brought me back to the t-shirt machine and I ended up getting it, completely scrapping my idea of making cards.
I have a machine, i have some supplies, but what would I call my business? My brother, bf and I brainstormed together and started out with really cheesy, "try hard" names and after awhile we just got tired and started fooling around by throwing out silly names. My brother, in his best asian accent, said "'
herro?
'
you should just name it that! Herro Kishi! Kishi because your name starts with a K!
" We eventually decided that it sounded too much like
Hello Kitty
and that might create legal problems for me down the road. We kept the "
Herro?
" part and I decided on "
Hachi
" for the second part as it means Bumblebee in Japanese which has a personal meaning to me. That same week, I marched to City Hall to apply for my business license, set-up an
Etsy
shop online and began blogging. I've come a long way since, thanks to many of you!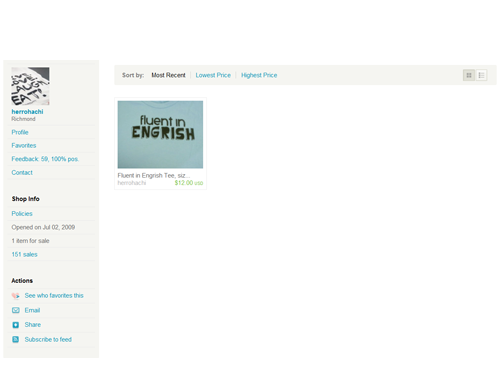 I started out with just ONE item on Etsy! My first ever design was "Fluent in Engrish"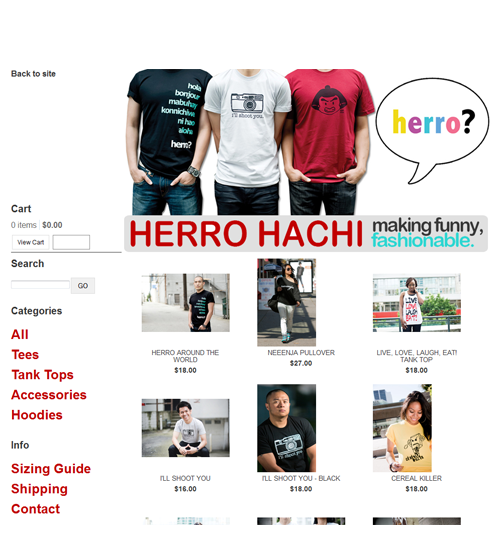 Since then, i've also been able to release an official website:
www.herrohachi.com
thanks to one of my fave people/bloggers - Nikolett for helping me code/design everything!
Now for the GIVEAWAY part of the title.
Anne
from
LOLANNE
was one of my first few customers back when I started and when I created a "
Boy Neenja
" she requested that Boy Neeenja have a girlfriend so "
Girl Neeenja
" was born. She's now hosting a giveaway inspired by the two + many many more! Thank you Anne for thinking of me for this giveaway :)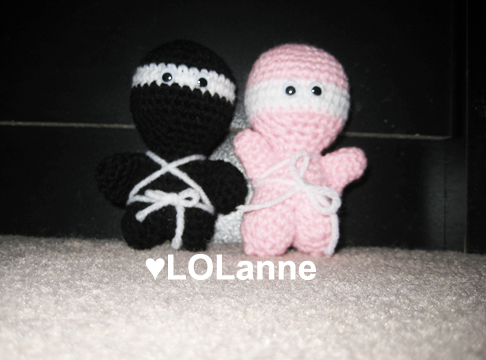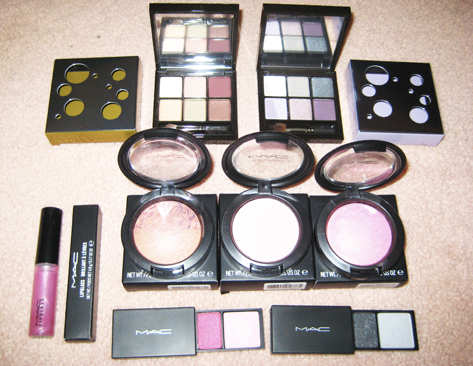 tweet, tweet // i design clothing: www.herrohachi.com // book of faces