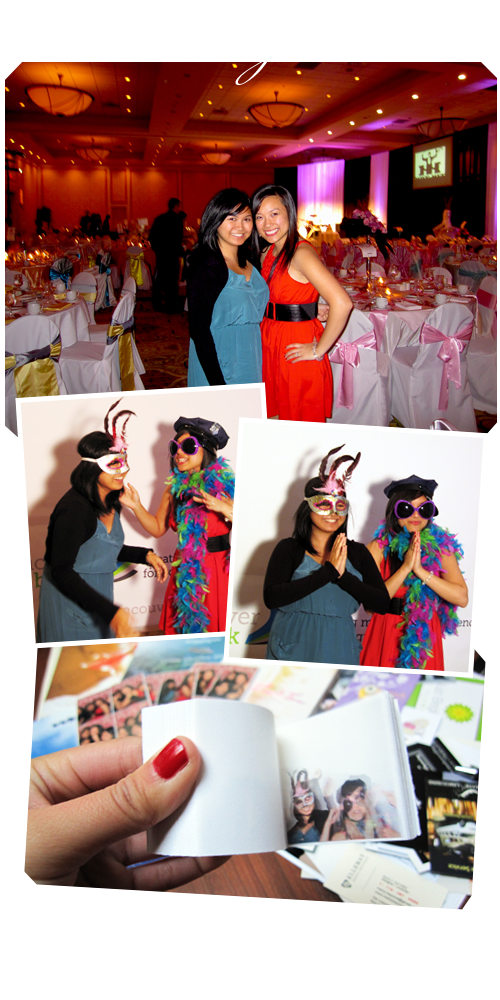 Another break from regular programming (30 day blog challenge) to share my experience at last night's Wedding Soiree! It's basically an event for people who are engaged but unlike your typical wedding show, this one actually gives you the experience of being at an actual reception. There were lots of vendors there showcasing their cakes, catering, photography, vacations, etc and then inside the ballroom (as you can see from the first picture above), each table was nicely decorated in a different theme!
The best part of the soiree was the flipbook. Basically they take 7 seconds of footage and then create a book of every movement so that when you "flip" the book, you are "moving" in the book.... if that makes sense!? haha! needless to say, we had a ton of fun with that... I may consider it for my wedding. hehe. ;P
What was the highlight of your weekend?