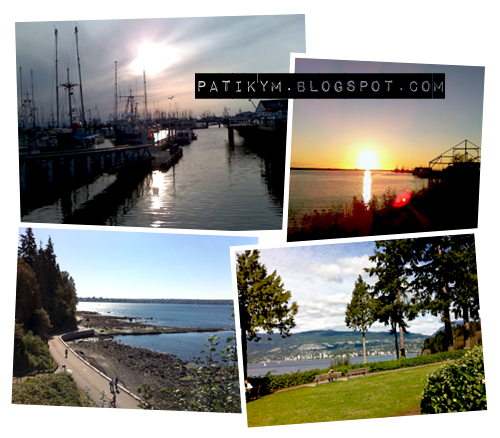 I absolutely love my city. Sure, it rains 70% of the year, but there's just something about it that you can't help falling in love with! The two pictures at the top are of my neighbourhood during sunset. It's a very relaxing place full of young families, couples walking their dogs, and people going for an evening run. In the summer, it's full of tourists taking pictures left, right, and centre and people (young and old) enjoying ice cream or gelato by the water. The dock is full of boaters coming back from their day of fishing - they park at the dock and sell their fresh seafood to tourists and locals.
The two pictures on the bottom are from a city near by - that is where my fiancee proposed two weeks ago! Gorgeous place, right? :)
What do you love most about your city?