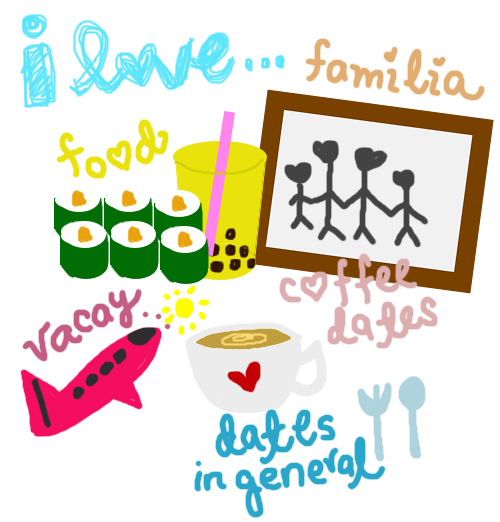 Last week, my girl Mel tagged me to blog about 10 things I love. Here we go!
1) I love family, eating with family, activities with family, inside jokes with family, reminiscing with family.
2) I love friends - old friends, new friends, catching up with friends over coffee and losing track of time.
3) I love food...well, that's a given. :)
4) "I love it when a plan comes together"
5) I love when I can make people happy.
6) I love good smelling people.
7) Speaking of smell, i love the smell of fresh coffee, fresh laundry, and babies (not in a creeper way though, *cough* Ndee *cough*)
7) i love happy Herro Hachi customers :)
8) I love potatoes in any form - fried, scalloped, baked, mashed, etc.
9) I love being able to stay home on rainy days, watch tv, read a book, and just hear rain drops in the background.
10) i love YOU!
Really, my "Live, Love, Laugh, EAT!" tee sums up all that i love! Now I pass this tag on to anyone else who would like to do this. :)
HAPPY ALMOST WEEKEND!