I thought i'd take a break from the Philippines re-cap series to post some photos of one of my favorite camera past times:
JUMPING
. If you're a friend of mine, you know we pretty much have to do this in most major events involving photos. Here are my latest favourite poses...
levitation

+

mary poppins

+

air running.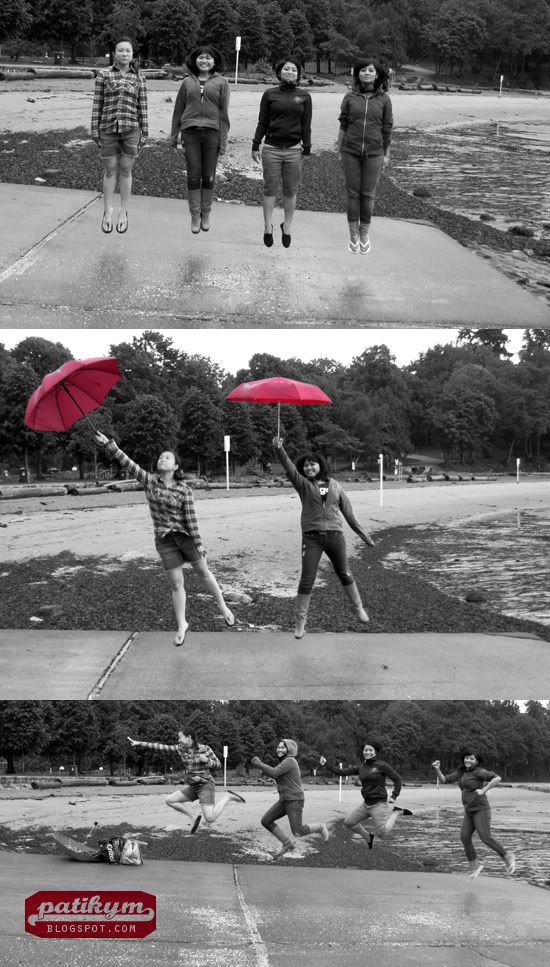 Do you have a fave jumping pose?
tweet, tweet // i design clothing: www.herrohachi.com // book of faces // tumblr