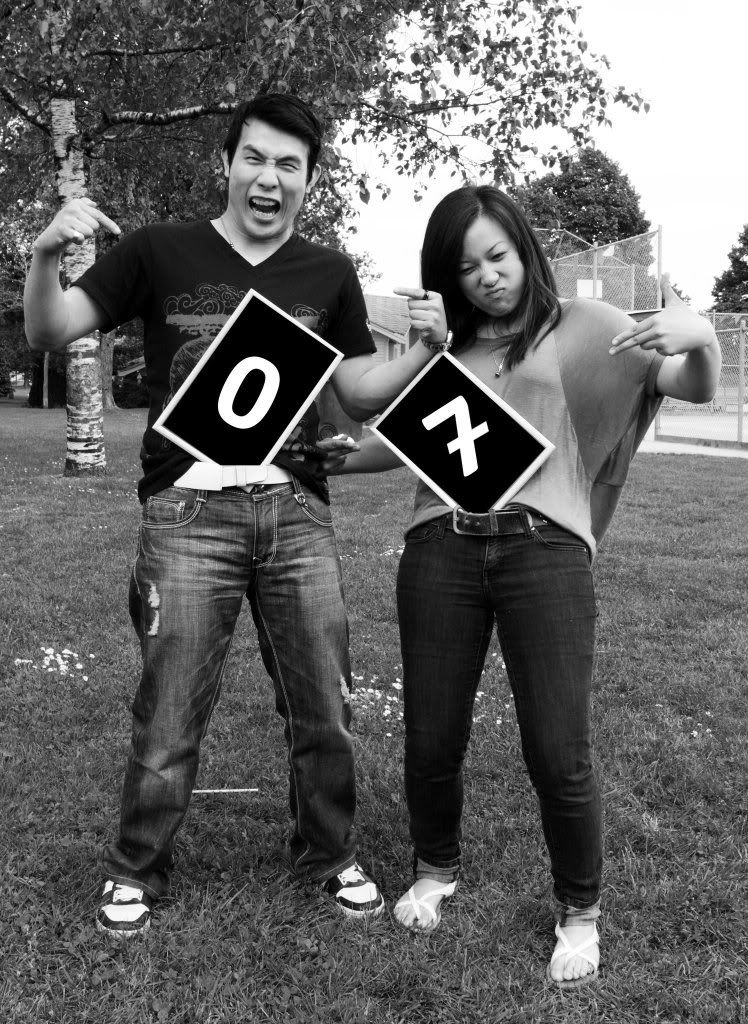 This is what we're using as table numbers! We did a mini photoshoot with a friend 2 weeks ago with blank boards and then I just photo shopped the numbers on it.
SEVEN DAYS LEFT!
I feel:
- nervous... is everything going to go well? is it going to rain?
- stressed... am i forgetting something?
-

sleepy

... though my body is asleep, my mind is awake all night long going through things i still have left to do... thus i wake up more tired than i was when i went to sleep!
- excited... that i never have to think about wedding planning again after 7 days! and that of course... i get to marry my best friend! woohoo! oh, AND i get to leave for the philippines after for a second reception and to meet Krissy and Jessica for the first time!
tweet, tweet // i design clothing: www.herrohachi.com // book of faces // tumblr