I'm a pretty hopeful person, but at the same time, still human. I have moments of weakness, moments of frustration, moments of wondering "
why am i doing this?
", moments of feeling like i've been at
Point A
for so long that
Point B
is starting to look further and further away. Do you guys ever feel that way?
In my frustration and longing, i created the image below. I guess
sometimes it's good to remind yourself of what you want so that you remember what you're working towards. :)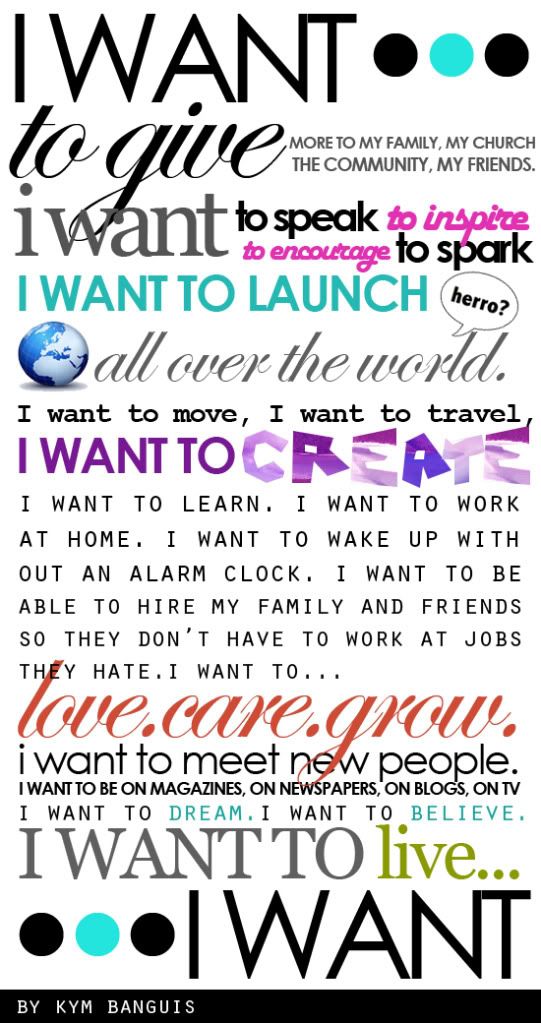 What do YOU want?
P.S - Thank you to everyone who made
love song
suggestions in my
previous post
. I'll have a lot of listening to do in the next few days! :)
tweet, tweet // i design clothing: www.herrohachi.com // book of faces // tumblr