"
... I think i'm turning Japanese, I really think so!
"
I've always loved cute Japanese things... especially having spent most of my childhood in
Hong Kong
but it wasn't until I got older that I really got to appreciate more of Japan's
food, culture, and people
. (Now you know where my
brand
's inspiration comes from!!!)
Don't laugh... but last Sunday, I actually bought an
English-Japanese dictionary
and I couldn't wait until I got home to use it so I sat in the car with my fiancee in the shopping mall parking lot and just recited random words. :P
What I find so awesome is that a lot of Japanese words sound like the English word... except with a Japanese spin on it :P Here are some of my favorites: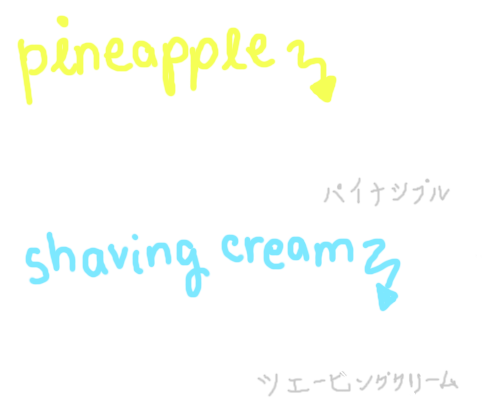 Ejannz
also pointed out today that my full name sounds like "Camera" if you say it with a Japanese accent. Rove it!
What language would you love to learn?
tweet, tweet // i design clothing: www.herrohachi.com // book of faces // tumblr