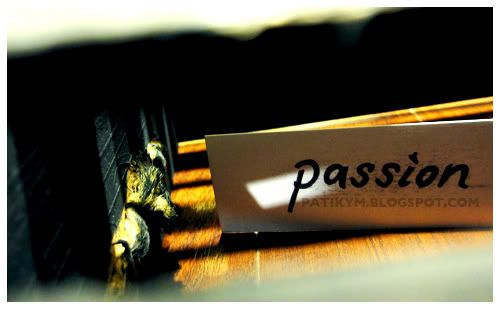 I came across a quote today that read:
"Passion is a pre-requisite. Without passion, you won't be successful. But you can't be stupidly passionate, you have to do your homework"
Passion is something that creates powerful emotions (whether it's love, hate, or something else)... so tell me, what is your passion?
tweet, tweet // i design clothing: www.herrohachi.com // book of faces