2 weeks from today, my best friend will be walking down the aisle in
Williams Lake
, BC. I had the honor of hosting her
Bridal Shower
last night and one of the games I planned was the good ol' "
How Well Do You Know the Bride?
" game. I had her answer the questions in advance for my answer key and on one of the questions, she joked that her husband-to-be would love to see her in a
UFC Octagon Girl
outfit since he is a huge fan of UFC.
*lightbulb!*
Since there were only a few days left before her shower, I didn't have time to order it online so I had to do it myself! I was able to find a two piece bathing suit that was black and white, just like the
real thing.
*
phewf*
All i did was cut out the letters "UFC" from felt and used double sided tape to stick it on the bathing suit. I originally planned on sewing the letters on but i figured it would be better if she could easily remove the letters and use it as a bathing suit. I just wanted the initial shock factor when she opened her gift ;P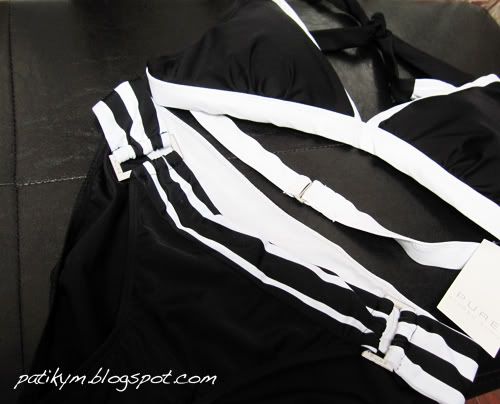 Alfred Sung "PURE" bathing suit - pretty close to the real thing right?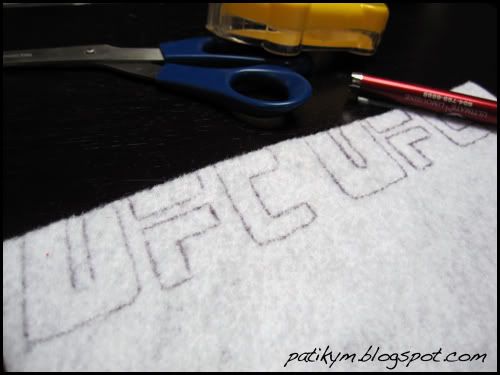 Got all my supplies ready.... I just eyeballed the letters from a picture online so it might be uneven. haha!
TADA! Not bad right? :P
HAVE A GREAT WEEKEND!
Do something creative!