So i'm totally freestyling with the blog topics now. I didn't feel like writing about what I crave because.. well, it's usually food.. so I decided to make a topic of my own. I know, i'm such a badass. ;)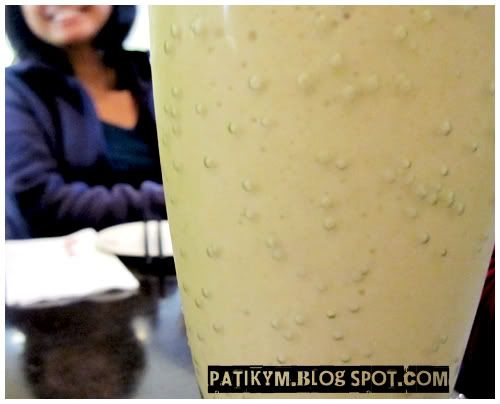 WHAT MAKES ME FEEL UNCOMFORTABLE?
Circles. Not just any circles... but textured circles in clusters/patterns. My gf's and I went to bubbletea house a while ago and funny enough, my glass had clustered circles on it (see picture above). It made drinking my bubbletea a little less enjoyable. In fact, just editing the photo above and having to look at it and even thinking about it is making me cringe and feel uncomfortable. Regular things I see that involve these scary circles are: the bubbles that are created when you wash your hands, dew on plants in the morning, fish scales (not circles but clustered, textured patterns), ... ahhhh!! okay, i need to end this post before i go crazy with discomfort. O.O
Am i crazy or does anyone else have weird phobias and things that make them feel funny?