Last Friday, I had the pleasure of
finally
meeting
Nikolett
from
Better Than Coffee
...also the talented genius web designer behind my official website:
www.herrohachi.com
! She's visiting from Hamilton, ON (the opposite side of Canada) to visit her sister
Fab Brunette
here in Vancouver. :)
I was a bit nervous at first as if I was about to go on a blind date with someone. What if she doesn't like me? What if we don't hit it off? What if I have food stuck in my teeth and she's too shy to tell me? haha! It didn't help that I was late too... due to unforeseen circumstances. Sorry Nikolett! =/
Anyway, on to our adventures....first, I took her to Japadog for some heart-cloggingly good hotdogs!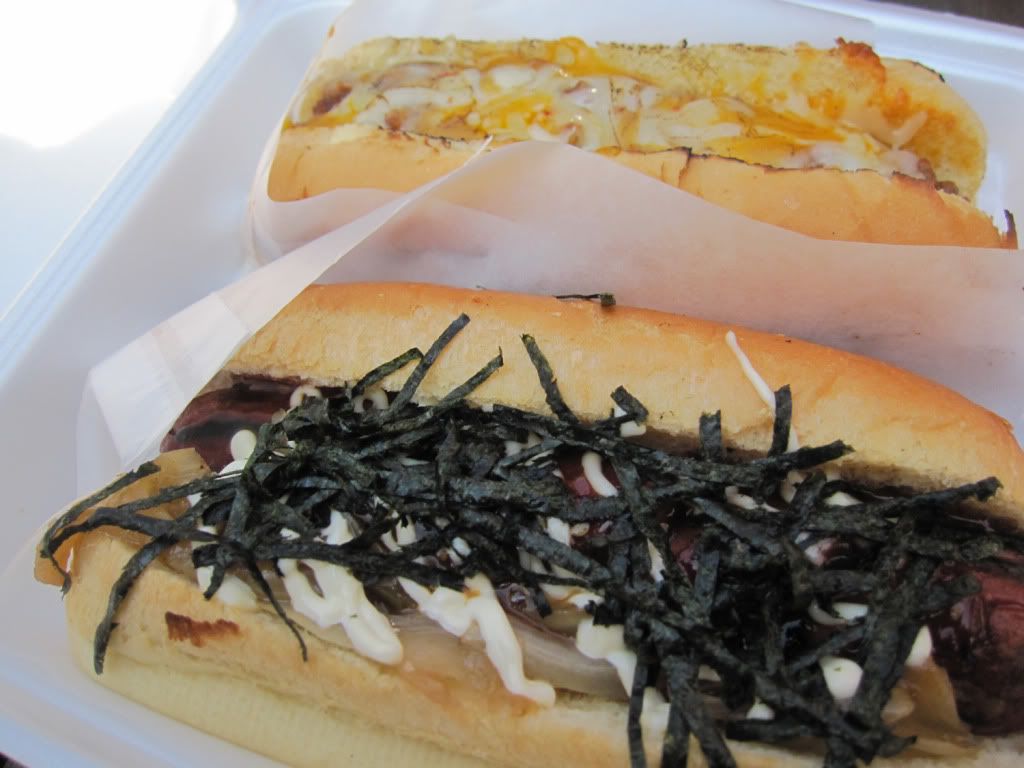 We exchanged gifts as well - I got her my
Live, Love, Laugh, EAT! Tank Top
and an "I <3 Coffee" pouch from local friends,
Kukubee
!
IT'S HER BIRTHDAY AT THE END OF THIS MONTH
! :D She got me a beautiful purple hand knit scarf! Can't wait till it gets warm enough for me to wear it, thanks
Nikolett
!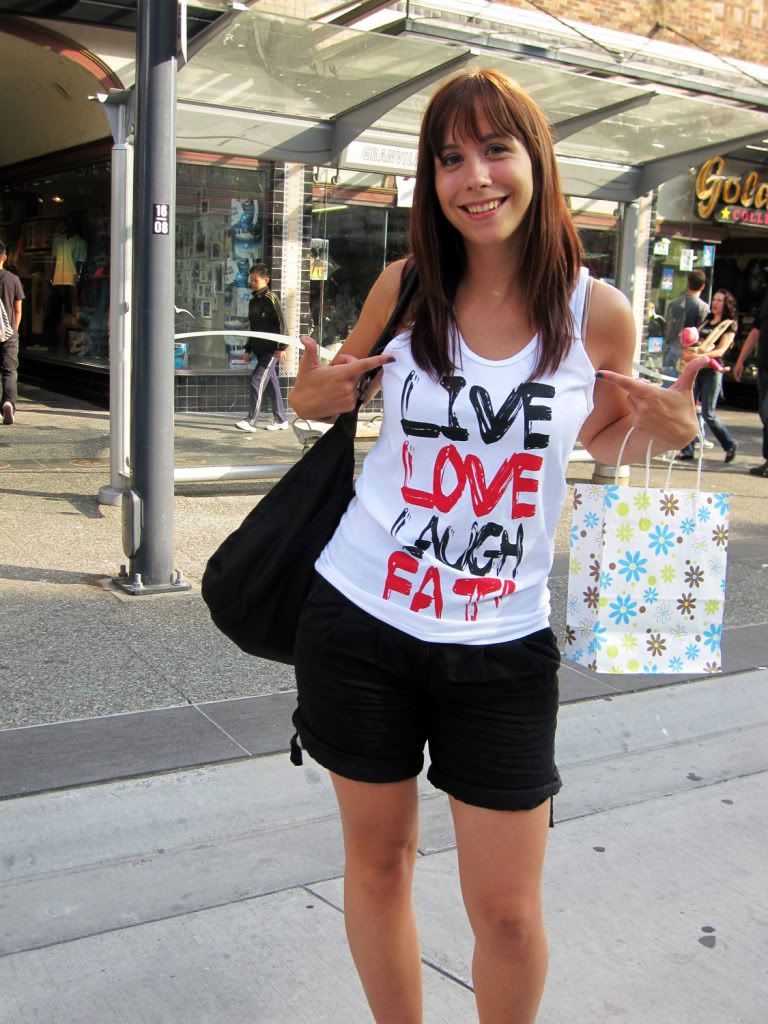 Yes, yes... I realize it looks like it says "Live, Love, Laugh, FAT" hahaha! ;P
It's a pretty known fact that Nikolett loves Coffee... obvs since it's in her blog name... but did you know she's also as crazy about
Nutella
as I am? It only made sense that I bring her to a popular little spot downtown called
Cafe Crepe
....and it only made double sense that we both ordered a Strawberry and Nutella Crepe with a hint of cognac. ;D YUM!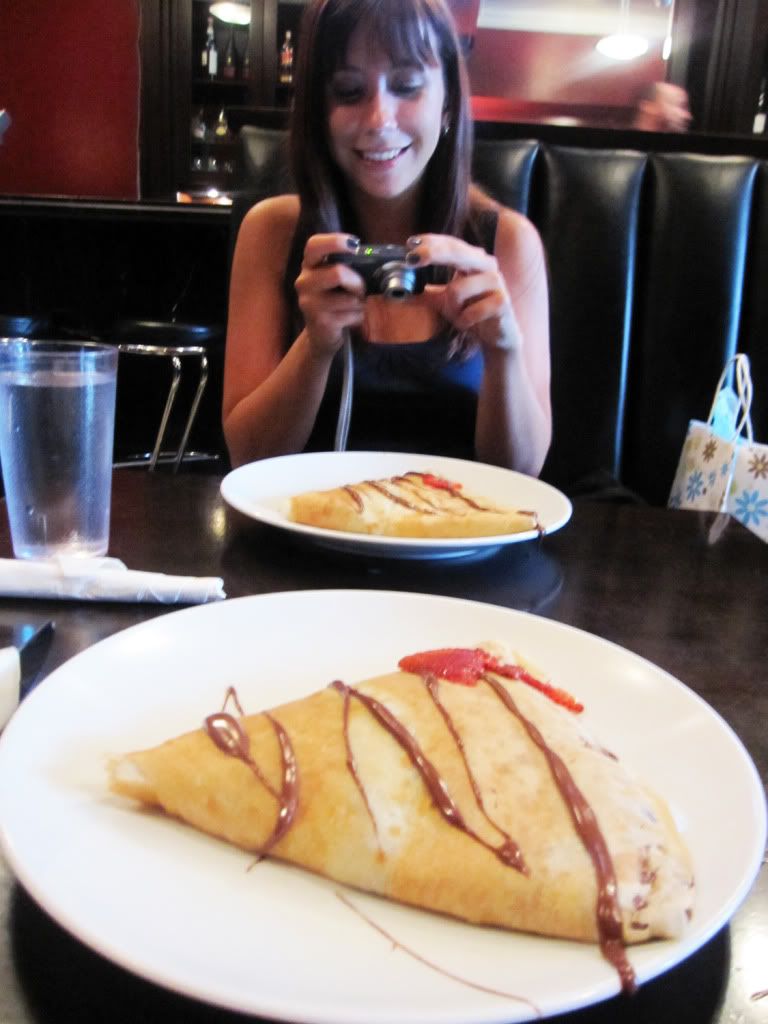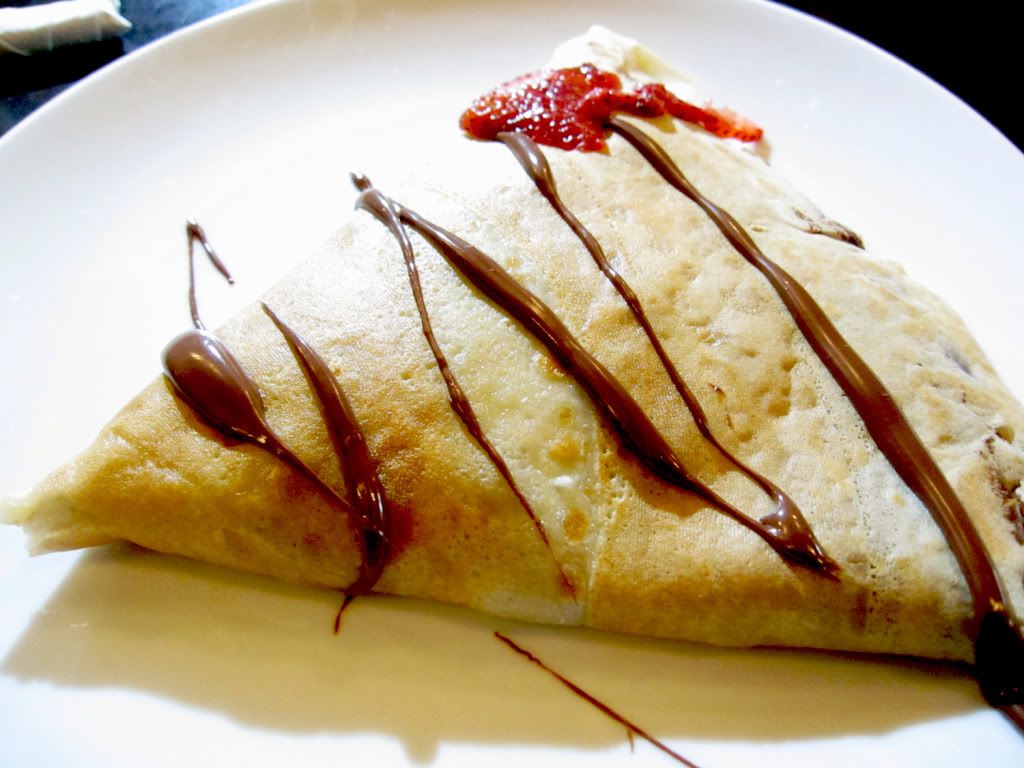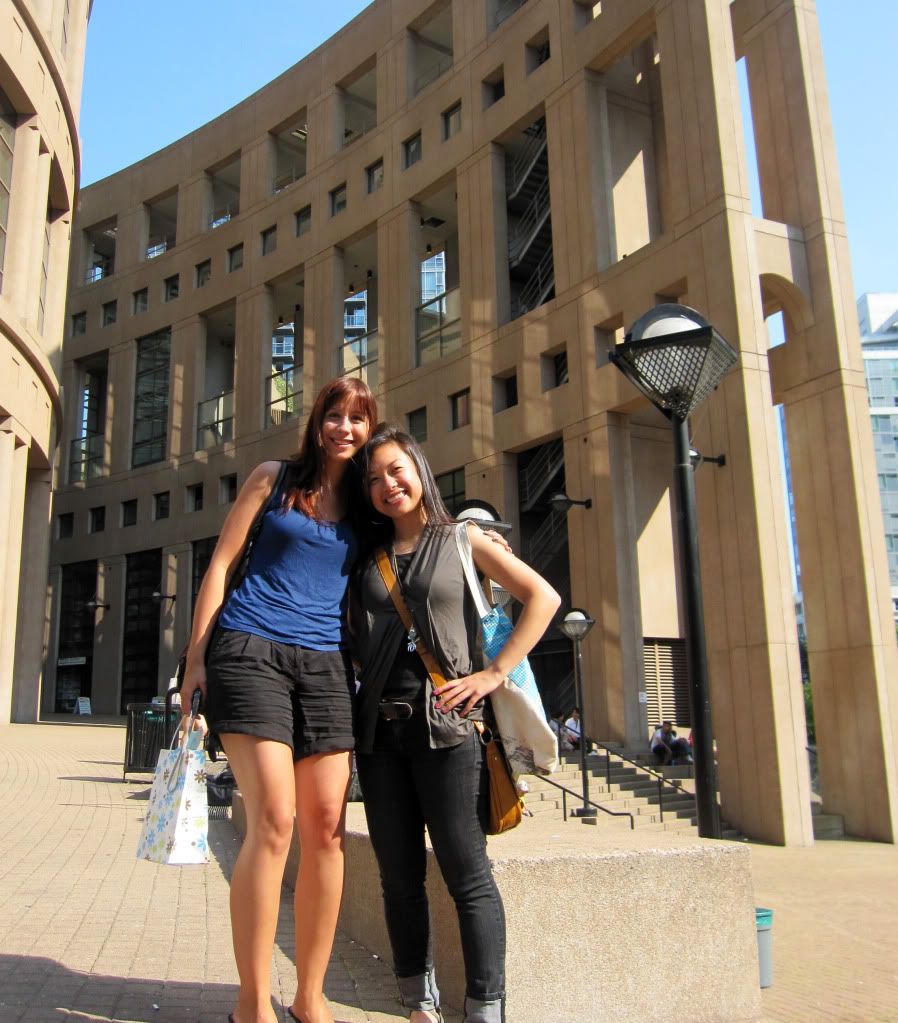 Short lil' me with Nikolett in front of the Vancouver Public Library :D
Before parting ways, we wanted to do a short lil shout out video for our mutual bloggy friends! If we missed anyone,
sorry
! We kinda did it on a whim and there'll probably be a PART 2 coming soon! :D We found a little spot at a coffee shop but there were many people passing by which is why i was giggling so much. haha! Enjoy!
There is a "normal" shoutout, a robotic shoutout, and a freestyle shoutout. Haha!
WISH YOU WERE ALL THERE!